AMD's new high-end workstation GPUs might lack the horsepower to truly rival the Nvidia RTX 6000 Ada, but they can compete on price/performance, writes Greg Corke
---
Radeon Pro W7800 – £2,149 + VAT
Radeon Pro W7900 – £3,450 + VAT
---
When Nvidia launched the RTX 6000 Ada Generation in late 2022 (read our review), it massively raised the bar in professional graphics. The dual-slot 48 GB workstation graphics card absolutely smashed our benchmark records for real-time viz and ray trace rendering, but there was a serious catch. Nvidia charges a big premium for this level of performance and £6,666 (Ex VAT) will make a serious dent in any IT budget.
So, what are the alternatives? In recent years, AMD has found it hard to compete with Nvidia on performance alone, but it certainly can do on price.
At £3,450, the company's new top-end workstation GPU, the AMD Radeon Pro W7900 (48 GB), is nearly half the price of the RTX 6000 Ada. And for those with even tighter purse strings, there's the £2,150 AMD Radeon Pro W7800 (32 GB). But what are these GPUs, what do they offer AEC professionals, and how do they compare to Nvidia?
The new cards
The AMD Radeon Pro W7900 (48 GB) and Radeon Pro W7800 (32 GB) are the first workstation GPUs to be based on AMD's RDNA 3 architecture. They are set to replace the RDNA 2-based Radeon Pro W6800 (32 GB), which dates back to 2021.
Both GPUs comprise multiple unified RDNA 3 compute units, each with 64 dual issue stream processors, two AI accelerators and one second generation ray tracing (RT) accelerator.
According to AMD, RDNA 3 offers up to 50% more raytracing performance per compute unit than AMD's first generation.
The new GPUs also support DisplayPort 2.1, the latest version of the digital display standard which offers three times the data rate of DisplayPort 1.4. According to AMD, this means the new GPUs are future proofed for next gen displays in terms of refresh rate, pixel resolution and colour bit-depth. AMD is keen to point out that the Nvidia RTX 6000 Ada Generation is on DisplayPort 1.4.
AMD has also changed the number of ports. For years its high-end pro GPUs featured six Mini DisplayPort connectors. Now, the AMD Radeon Pro W7800 and W7900 have four — three DisplayPort 2.1 and one Mini DisplayPort 2.1.
As you would expect, the AMD Radeon Pro W7900 marks a big step up from the Radeon Pro W6800 in terms of performance and memory. It also draws more power at peak (295W vs 250W) and needs 2 x 8-pin connectors and a 650W minimum PSU.
The board is also longer (280mm vs 267mm) and is the first workstation GPU to take up three slots on the motherboard instead of two. This is an important consideration for those seeking multi-GPU configs, as you won't get the same density on most motherboards.
The AMD Radeon Pro W7800, as the model number suggests, is arguably more of a natural successor to the Radeon Pro W6800. It has a dual slot design, 260W Thermal Design Power (TDP) and the same amount of memory.
Big memory, big demands
32 GB and 48 GB might seem like a lot of memory for a GPU, but those that really need it, know they really need it.
It means the Radeon Pro W7800 and W7900 can handle very demanding visualisation datasets, from huge high-poly city-scale models to those with hyper realistic assets, including 8K textures and detailed vegetation. And, importantly, viz professionals don't have to make compromises on quality or waste time optimising their datasets.
Also, very few visualisation professionals use single applications in isolation. They need to be able to switch seamlessly between tools or use the GPU for background rendering or video encoding, while modelling in the foreground. And in such multi-tasking workflows, memory soon gets used up.
Finally, it's important to note that what is high-end today is the mainstream of tomorrow and the demands of viz tools will continue to grow.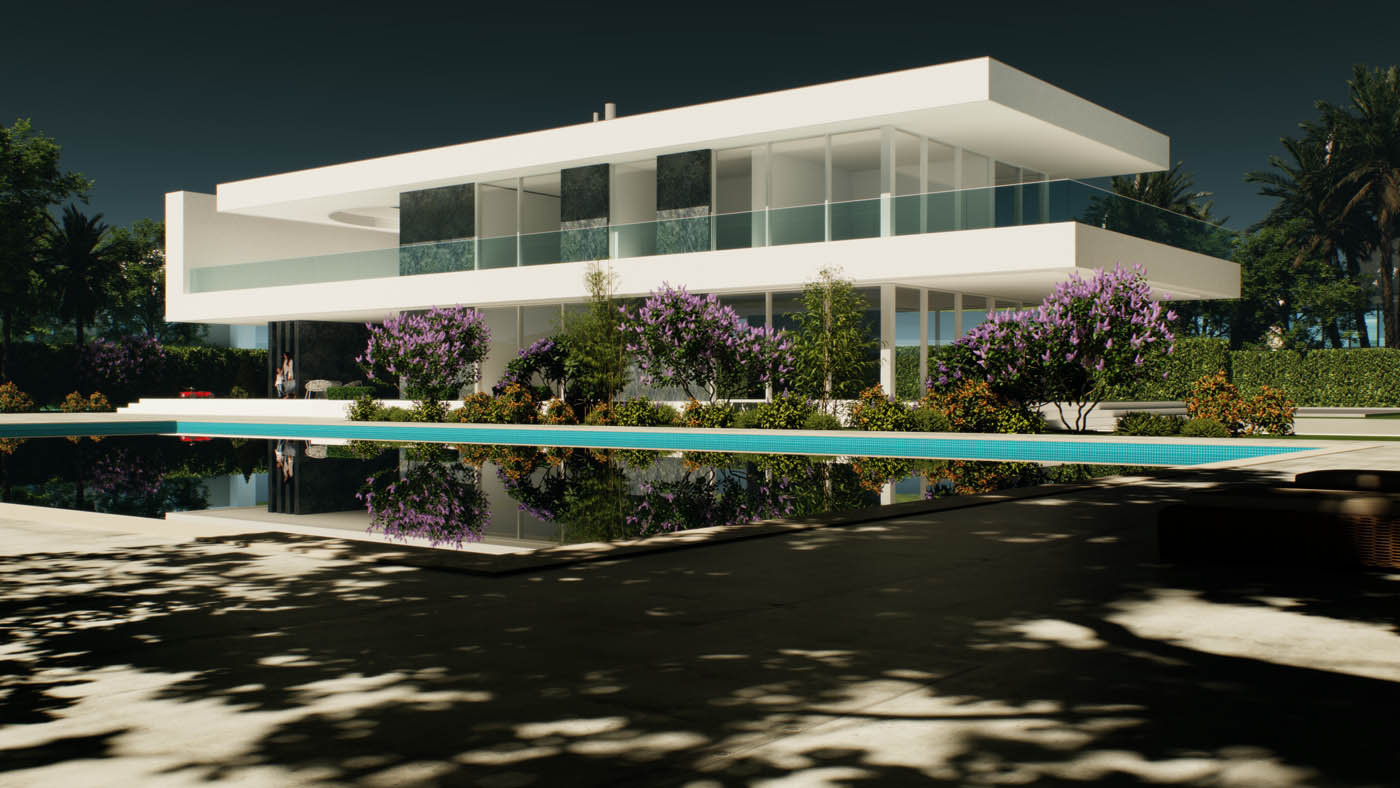 The pro software challenge
AMD is fighting a continual battle with Nvidia when it comes to software. Nvidia has benefitted over the years through its proprietary technologies, APIs and Software Development Kits (SDKs), including CUDA, Iray, and OptiX which are built into many pro-viz applications.
As a result, there are some pro-viz tools, such as Chaos V-Ray and Luxion KeyShot, that only render on Nvidia GPU hardware. But this is starting to change on two fronts.
First, there has been a rise in the use of open APIs. AMD GPUs have always supported OpenGL and DirectX, the 3D graphics APIs used by most CAD and viz tools.
However, now with Vulkan and (in particular) DirectX Raytracing (DXR), AMD GPUs are compatible with new generation viz tools that bring ray tracing into the viewport. This includes Unreal Engine, Twinmotion, and Chaos Vantage.
Second, AMD has developed an open-source toolset called HIP, short for Heterogeneous-Compute Interface for Portability. HIP is designed to help software developers better integrate AMD GPUs into their software (and because it is open, Intel GPUs as well). In visualisation, it's especially relevant to rendering engines.
Developers can either use HIP to automatically translate existing CUDA code bases into HIP C++ or write 'portable C++ code' from scratch.
---
Find this article plus many more in the July / August 2023 Edition of AEC Magazine
---
We are starting to see the fruits of this development. Cycles, the physically-based path tracer for open source modelling tool blender, recently added support for HIP RT, a ray tracing library that can take advantage of the dedicated ray accelerators in Radeon Pro and Radeon RX GPUs. Maxon Redshift, another GPU renderer, also now supports HIP, but not yet HIP RT.
Considering the growing impact of DXR and HIP, we expect to see more and more viz tools that work with AMD GPUs.
That's not to say there won't be bumps in the road. AMD still has its work cut out to ensure its Radeon Pro GPUs are fully compatible with and optimised for all different pro software tools. This is down to AMD's pro driver team, who work closely with software developers. And it's an ongoing process.
During our testing we identified three pro applications which currently do not work with the Radeon Pro W7800 and W7900. These include product design rendering software, Solidworks Visualize (Radeon ProRender), the v0.9 Ray Tracing Effect in real-time architectural rendering software Lumion 2023, and older versions of real-time arch viz software Enscape.
For users of these tools this will be disappointing, especially for a pro GPU. However, AMD is aware of these issues and is currently working on fixes. We already have the W7800 and W7900 running with the soon to be released Solidworks Visualize 2024. However, because the software is still in beta, we are not allowed to use it for benchmarking.
AMD Radeon Pro W7800 and W7900 on test
There was a slightly uneven playing field for our benchmark testing. All AMD GPUs and the Nvidia RTX A4000 (16 GB) were tested on an AMD Ryzen 7950X3D workstation. However, the Nvidia RTX 6000 Ada Generation (48 GB) and its predecessor, the Nvidia RTX A6000 (48 GB) were tested on a different machine with an AMD Threadripper Pro 5995WX processor.
In graphics intensive real-time viz tools, the CPU shouldn't make that big a difference. However, in the SPECapc for Solidworks benchmark, we would expect scores on the AMD Ryzen 7950X3D to be elevated a fair bit, as the processor is faster than the AMD Threadripper Pro 5995WX in single threaded and lightly threaded workflows. In saying that, the scores aren't that relevant as all of the GPUs we tested are more than powerful enough for 3D CAD.
---
With aforementioned incompatibilities with Solidworks Visualize 2023 and Enscape we were unable to test the new GPUs with our full suite of application benchmarks. However, the real-world tools we did use yielded some interesting results.
First, the AMD Radeon Pro W7900 delivers a giant leap in performance over 2021's AMD Radeon Pro W6800. In Unreal Engine we saw a 63% increase in frame rates, which rose to 68% with ray tracing enabled. In Autodesk VRED Professional the improvement was even bigger, between 68% and 77%. In Chaos Vantage, render times were almost cut in half. These are huge generation-on-generation gains.
The Radeon Pro W7800 was a fair bit slower, but considering the W7900 has 37% more compute units, this is hardly surprising. There's still a significant benefit compared to the W6800. Expect to get between a 17% and 35% performance boost in real time 3D, with the biggest increase coming from real time ray tracing.
Despite the big improvements within the AMD camp, the Radeon Pro W7900 can't keep pace with the Nvidia RTX 6000 Ada Generation. It wasn't that far off in mainstream 3D workflows — the RTX 6000 Ada was only 27% faster in VRED Professional and 25% faster in Unreal Engine. However, when ray tracing was enabled in Unreal Engine, the RTX 6000 Ada pulled away dramatically, delivering more than double the frame rates of the W7900. AMD's ray accelerators are one generation behind Nvidia's and it's clear it has some catching up to do.
---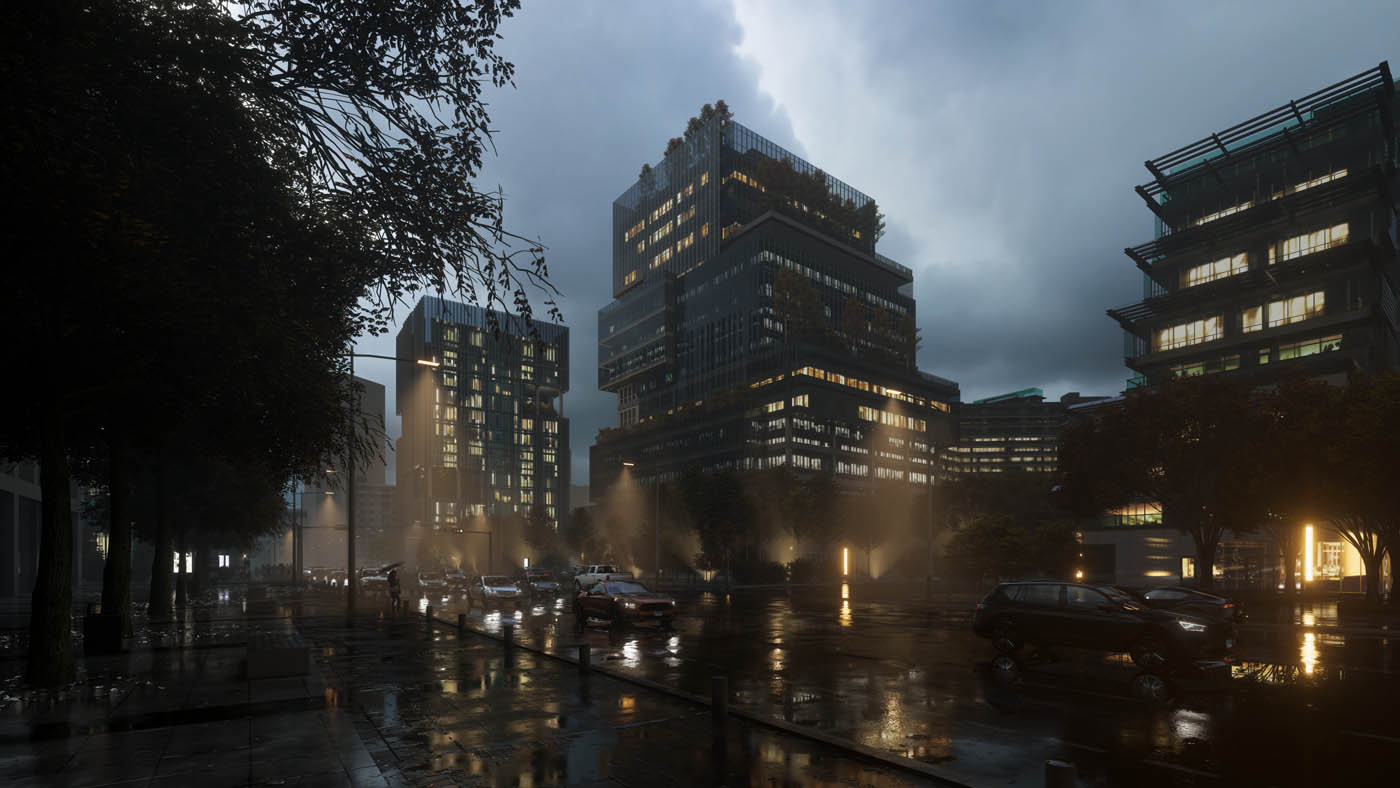 The verdict
AMD continues to face very tough competition in workstation graphics. Nvidia not only has both hands on the performance crown, but in some workflows, it has shut out AMD completely. Radeon Pro is simply not directly compatible with applications that rely on proprietary Nvidia software.
While DXR and HIP are starting to level the playing field in software, Nvidia still has a significant performance lead at the high-end. This is why it can charge such big money for the Nvidia RTX 6000 Ada.
In some workflows, however that performance lead is not that big, and AMD can certainly lean on its value proposition here. The message that the Radeon Pro W7900 can deliver 75% of the performance of a Nvidia RTX 6000 Ada Generation for half the price will certainly resonate with some.
Of course, the battle won't only be fought at the high-end. Nvidia has yet to announce its RTX 4000 and RTX 5000 Ada Generation GPUs, and we expect AMD will flesh out its Radeon Pro RDNA 3 family soon. With many AEC firms starting to feel the pinch, price / performance at all levels of the pro GPU market will be very important.