This year NXT BLD stepped up a gear with a second day called NXT DEV, dedicated to the future of AEC software development. With 40 inspirational presentations and panel discussions there's something for everyone to watch, free on-demand
---
We have been running NXT BLD, along with our partner sponsor Lenovo, for seven years now, even through the odd pandemic and national train strike. It has proven to be a positive force to build a community of like-minded, future looking design IT professionals from the AEC community. It's something that the editorial team looks forward to curating every year and we thank you for your continued support and efforts to come along or tune in online. This year we have a bumper load of excellent talks now available to view on-demand, covering all sorts of pertinent topics.
Currently, AEC software development is greatly in focus. There is an accelerating trend for medium to large firms to develop their own in-house applications and capture process knowledge in bespoke tools. In the general CAD market at large, we can clearly see change is coming to the tools we use, and the fundamental underlying architecture on which they are based.
With more focus on the cloud and databases, the life of the file looks to be coming to an end. At AEC Magazine we're calling this transition BIM 2.0. Over time, it will mean new generations of design tools are coming.
Presentations from NXT BLD this year continued to look at in-house development but there were also a good number of talks on artificial intelligence-based applications in the industry.
---
Find this article plus many more in the July / August 2023 Edition of AEC Magazine
---
Nurturing new AEC software
For this year's event we decided to expand the scope, adding an additional day, with a new focus on future software development. We called it NXT DEV.
Over the past year AEC Magazine has put the spotlight on a growing number of start-up firms looking to create solutions for the design phase of AEC.
These exciting tools have looked to replace or complement existing and market-leading applications, as well as introduce new technologies such as artificial intelligence to take the drudgery out of some of the existing workflows.
With an obvious wave of new tools, we thought it was important to create a forum where the developers could hear from AEC practices about their pain points and the holes in their tech stacks.
We also added members of the Venture Capitalist and Enterprise business fraternity to the mix.
With the three pillars of NXT DEV being design IT directors, software developers and financiers, everyone can learn from each other's perspective and hopefully we will see more targeted applications and investment in a wider spread of solutions.
The format of the day differed from NXT BLD in that there were a series of panel discussions covering: next generation AEC requirements, the need for sustainability tools, what can be learned from the many off-site construction insolvencies, the impact of AI and VC investor advice.
Simultaneously we ran a full day of start-up presentations, the only event where you could see these new firms back to back.
Enjoy the videos from this year's NXT BLD and NXT DEV conferences. Planning is already underway for 2024! Hopefully we will see you there.
All of the presentations from NXT BLD 2023 and NXT DEV 2023 are available to view on-demand, completely free. So grab a coffee and dive in. You're welcome.
Register for NXT BLD 2023 on-demand
Register for NXT DEV 2023 on-demand
---
---
Data-driven
Martha Tsigkari, Sherif Tarabishi & Adam Davis // Foster + Partners
Foster + Partners' Advanced Research & Development (ARD) group is responsible for complex geometry creation, fabrication, performance-driven design, optimisation, AI/ML applications, IoT, digital twins, Robotics and XR.
At NXT BLD, Martha Tsigkari, who heads up the group, along with her colleagues Sherif Tarabishi & Adam Davis, delivered a compelling presentation under the theme of data: "What's common behind all our endeavours is data," said Tsigkari. "It's the underlying data that drives decisions and our designs and can help us build better buildings for the future."
The keynote presentation demonstrated how, by creating, collecting, sharing and analysing, ARD contributes to Foster + Partners design process.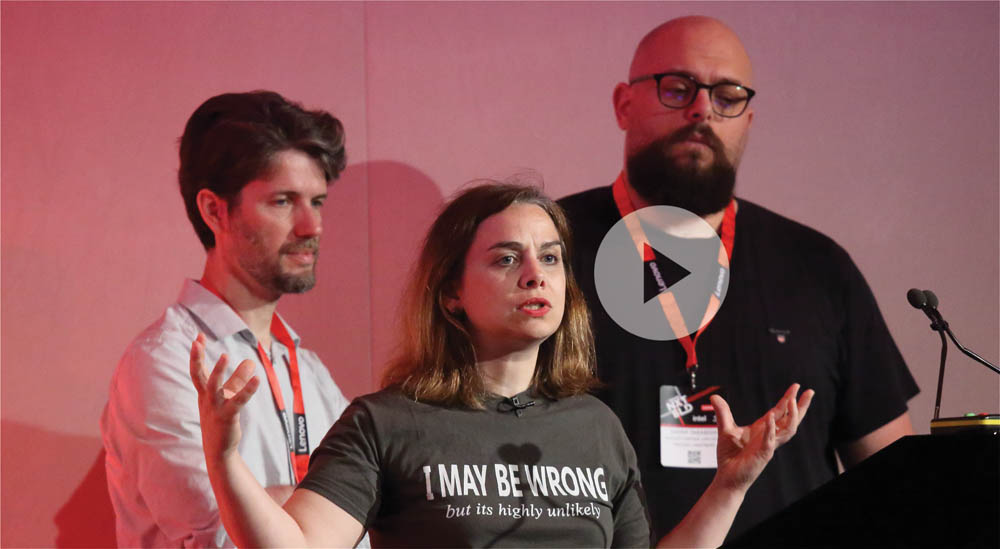 ---
Schleusner built on his previous two NXT BLD presentations, which outlined the problems with today's BIM data silos and presented some ideas on how the industry could do something collectively to solve them.
This year, Schleusner explained how the plan has developed further, with the backing of 39 firms from the American Institute of Architecture's (AIA's) Large Firm Roundtable.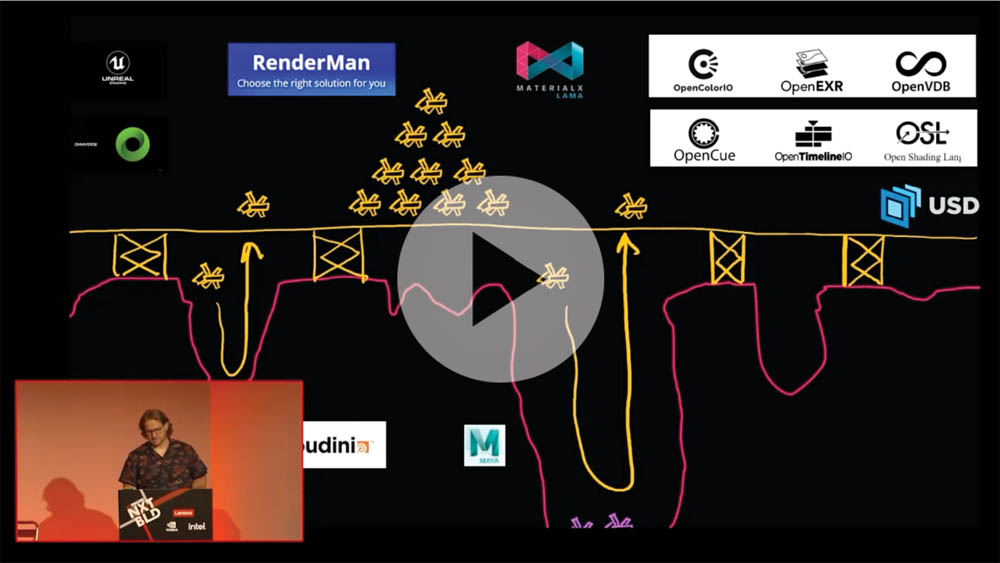 ---
If you thought Lenovo's new ThinkStation PX workstation looked familiar that's because the front panel was inspired by the iconic grill on the Aston Martin DBS sports car.
Cathal Loughnane and Jenni Ramsay explored the collaboration between Aston Martin and Lenovo that led to the development of this powerful new workstation. Beyond styling, there are parallels in thermal dynamics. It turns out the same cooling principles can be applied to CPUs, GPUs and memory as they are for gearboxes, brakes, oil and radiators for V12 engines.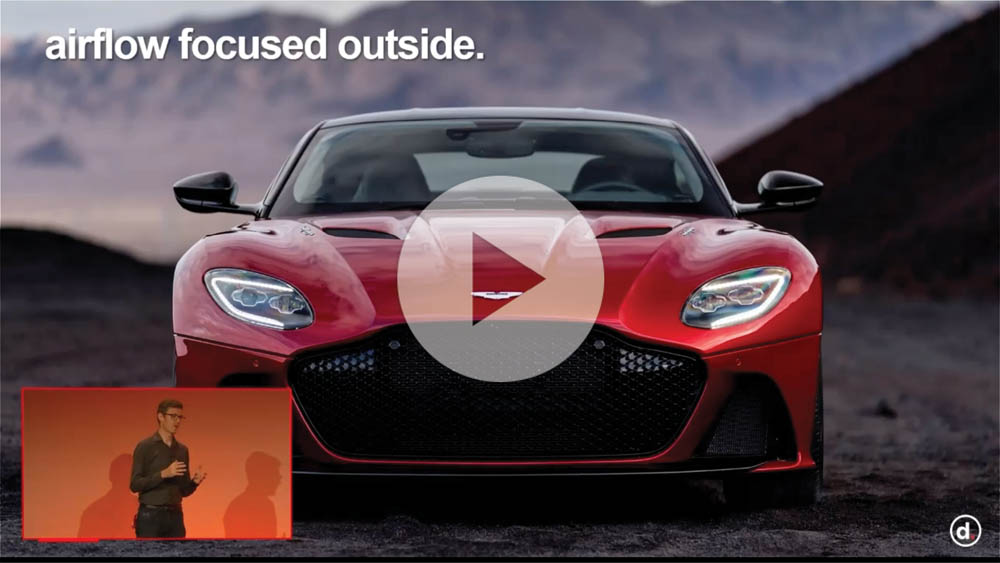 ---
Traditional BIM workflows prescribe modelling to produce drawings. Chun Qing Li's firm, Kreod, uses mechanical CAD software Catia to model everything at fabrication level detail, to be in complete control of the projects they have undertaken. Li gave us an insight into his journey to develop his model-based workflow, with project examples and incredible high accuracy Catia models.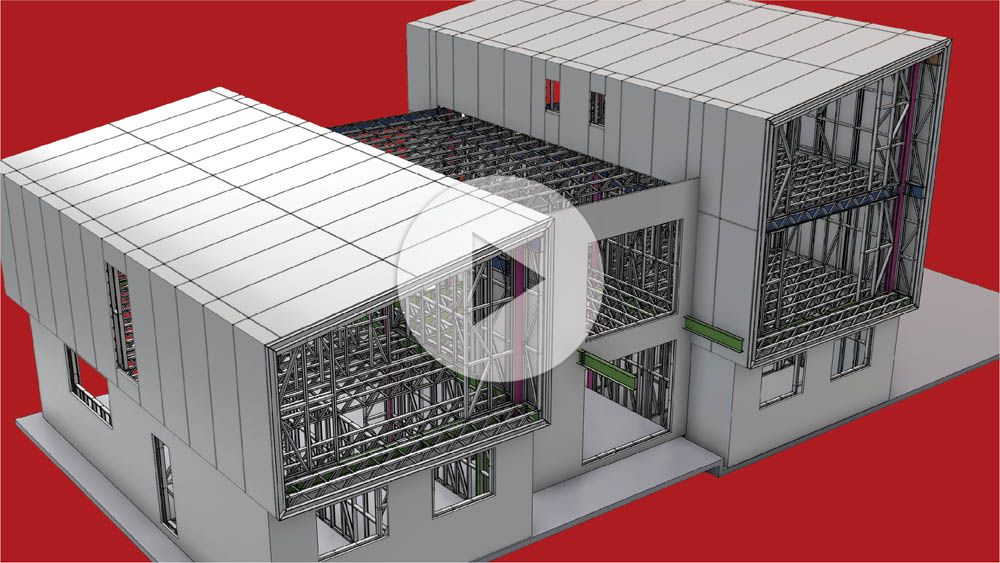 ---
In a talk framed around Herzog & de Meuron's sustainable design technologies objectives, Drobnik explained how his design technology group addresses the challenge of applying technology to design within the firm, from Rhino and traditional BIM to XR-based design. He says that the core challenges are data, standards, complexity, interoperability, the use of AI and sustainability, Here, the team develops its own easy-to-use solutions for the firm's designers, and provides tools 'where the data lives'. Drobnik also calls for more open data.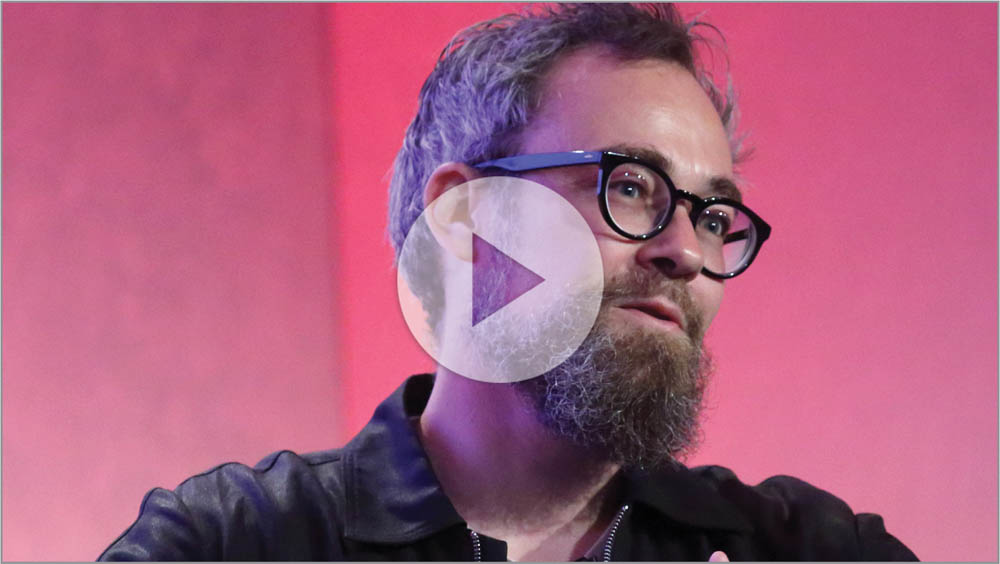 ---
For the first time as a topic at NXT BLD, we asked Esri's Marc Goldman to look at GIS development in the context of convergence with AEC tools. GIS systems are designed to handle huge datasets and are now becoming more BIM friendly, allowing integration of 3D design data and 3D spatial information which are helpful for digital twins and asset management. Goldman showed how Esri is using experimental AI tools to 'grab' real world assets to bring into FM systems, creating synthetic city data sets and using knowledge graphs (which provide system-level definition) to generate Revit models.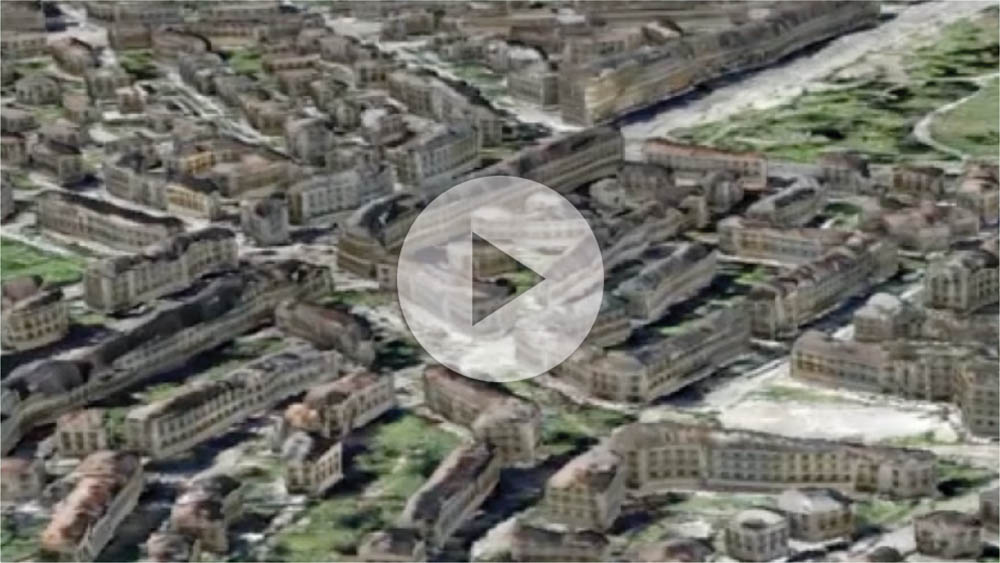 ---
If we are trying to use AI to predict the future, can we control and create an alternative future? AI expert, Senthil Kumar looked at how AI tools can be applied and amplified with augmented intelligence, meta technologies and Web 3.0. With construction needing the choreography of many moving parts, both operational and physical, the answer is to produce 'digital rehearsals' in construction, together with AI looking ahead to identify impediments to delivery and chart an optimum course.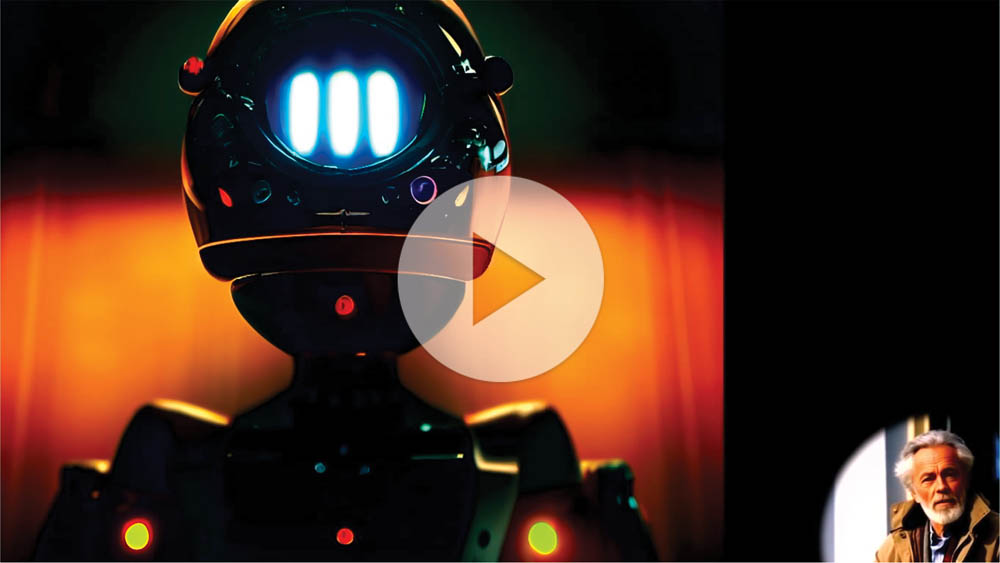 ---
Laser scanning has played a key role in AEC for many years. The issue is the data these machines produce are simply a collection of dumb 3D points. To the human eye we can easily identify walls, doors, windows and buildings in these point clouds, but how hard is it for AI to also see objects in this point data? Martin Bach's firm, aurivus, is one of the first to experiment and deliver on the challenge of truly delivering scan-to-BIM, by applying AI to recognise standard building components through point clouds.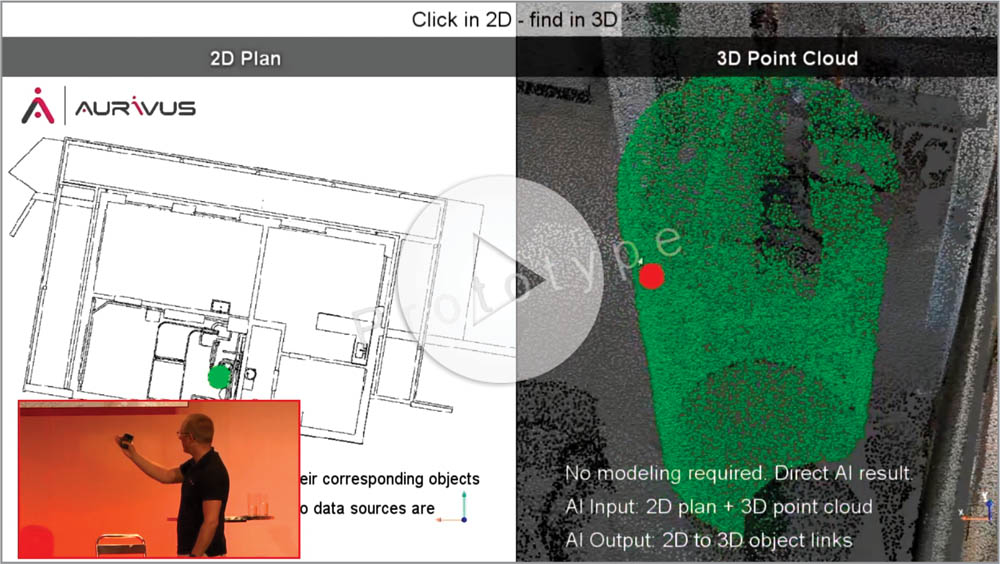 ---
When Jens Majdal Kaarsholm came out of university, he felt 'a blind love' for BIM. Now he feels there are too many unnecessary deliverables being built around industry frameworks, that things are getting too complicated. A tidal wave of BIM requirements, death by abbreviations, standards that supersede other standards, and more compliance. It seems like clients and BIM consultants simply copy and paste requirements from project to project. Kaarsholm gives an impassioned talk about getting a more pragmatic mindset to BIM deliverables.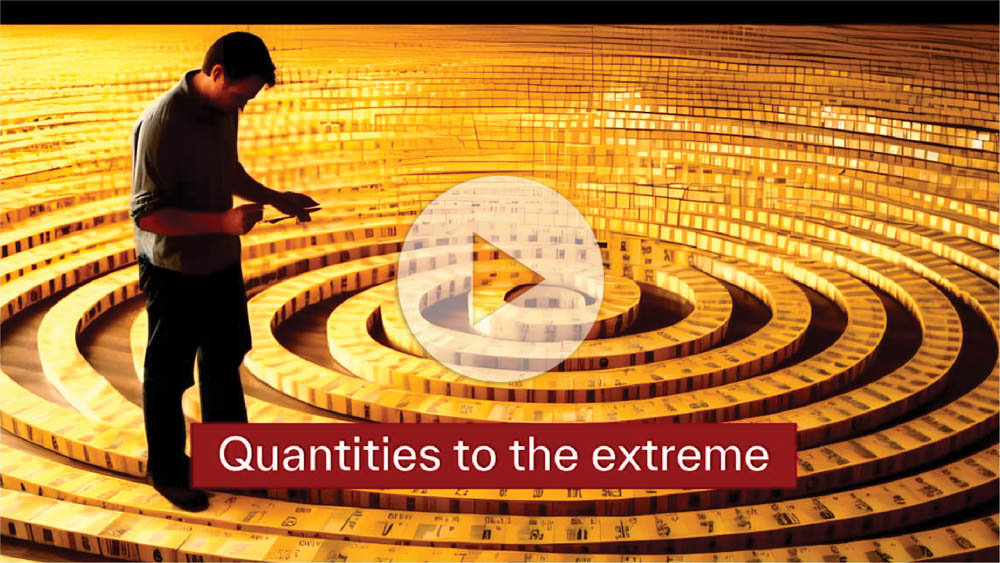 ---
At NXT BLD 2022, Yablonina gave her presentation from Canada over Microsoft Teams. This year we managed to get her to London. As a robotics genius, Yablonina looks at construction automation and details her inspirations for construction robots which she has built. These include filament-weaving robots, wall climbing robots, façade clamp installation robots for façade design and various projects where robots work together to complete tasks.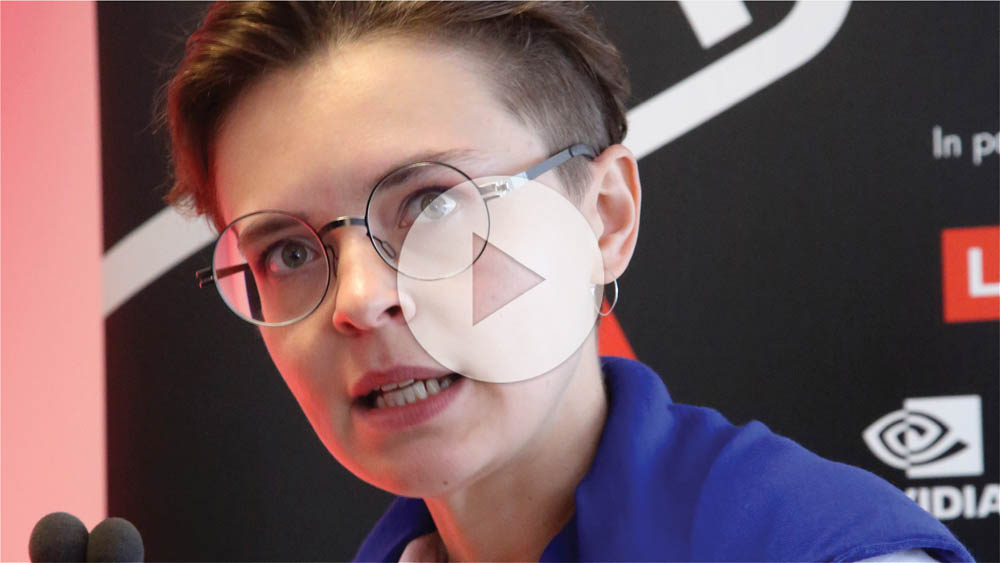 ---
By fusing the natural characteristics of fungi and engineering of 3D printed timber shells, PLP Architecture's Labs team has constructed, or rather grown, modular mycelium building blocks. Unlike concrete and steel, mycelium bio-composites are renewable and biodegradable. They can be grown and harvested with minimal environmental impact, are lightweight, fire resistant, and have good insulation properties. PLP's Labs team explained the development process and the search for new recyclable materials.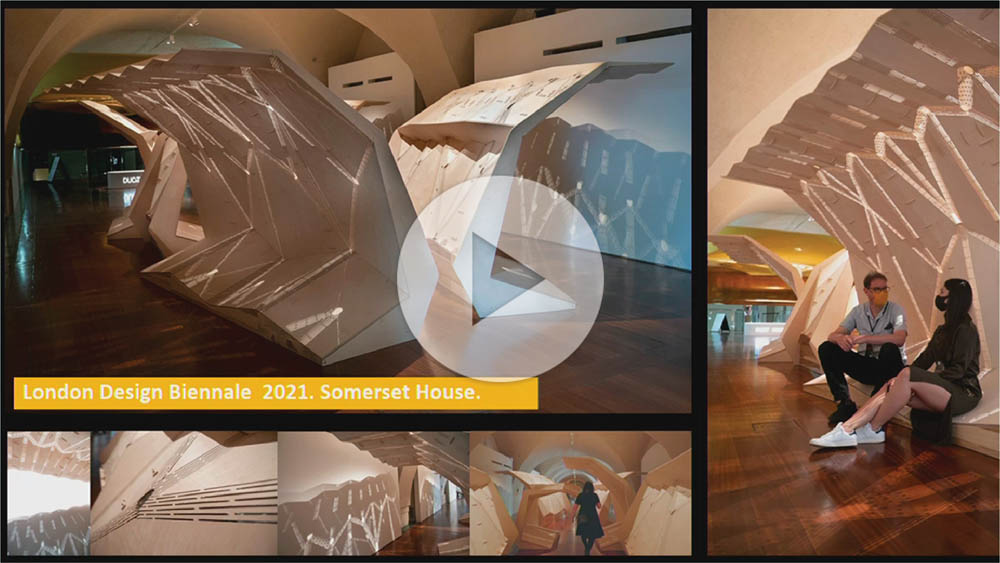 ---
Simondetti presented a project that enables clients to interact with design data for the MTR Admiralty Station in Hong Kong. By using an interactive model, Arup's designers can understand the interactive decision making that passengers would apply when navigating the station. It was fascinating to see the 'slow down points' displayed in the model, to show where passengers pause while looking for signage to make decisions. Simone followed with a demonstration of Arup's use of Nvidia Omniverse on master plan projects for a science campus of 400 buildings which will be built over 50 years.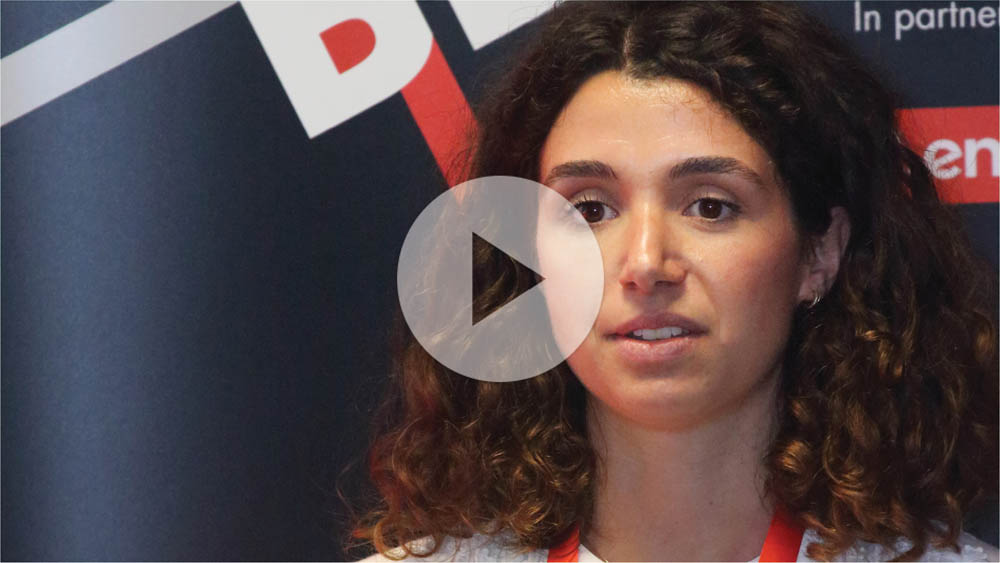 ---
Lenovo's Mike Leach placed workstations in the context of AEC workflows. He introduced the magic quadrant (see left), explaining how different AEC applications place different demands on workstation components. "No two users are the same, therefore no two workstations are configured the same," he said. He also talked about flexibility in how AEC technology is accessed. "Your toolbox doesn't have to come with you all the time. If you're using a laptop, you are able to pull in the big power of a desktop. You just pixel stream the content," adding that desktop workstations can be rack mounted.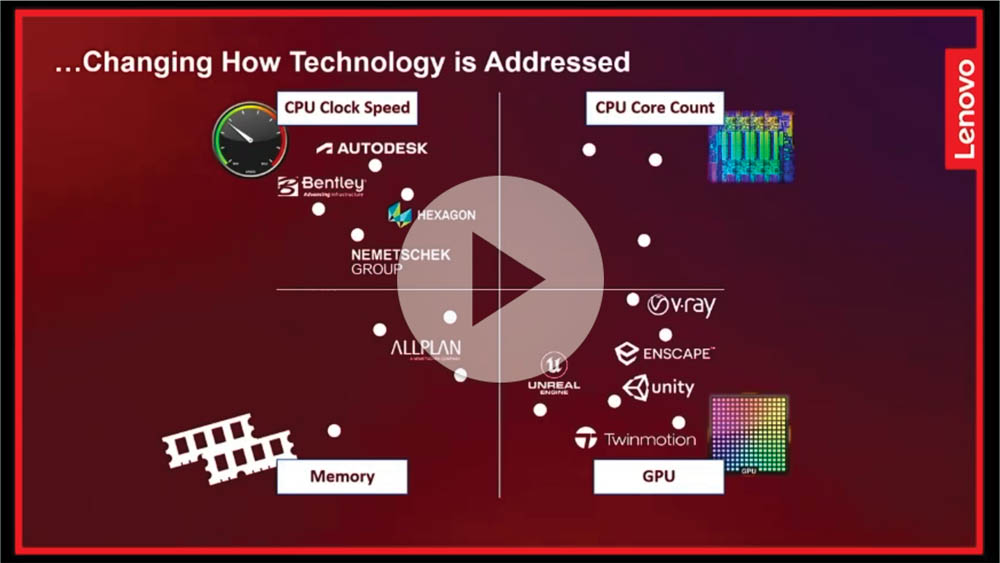 ---
While we all might be familiar with Virtual Reality, new generation headsets, including the Apple Vision Pro, are also pushing the boundaries of Mixed Reality. Johan Hanegraaf and Hilmar Gunnarsson talk about the advantages of using Mixed Reality headsets in the context of AEC design, with a live demo featuring the Queen Elizabeth II Centre, the very building NXT BLD delegates were gathered in!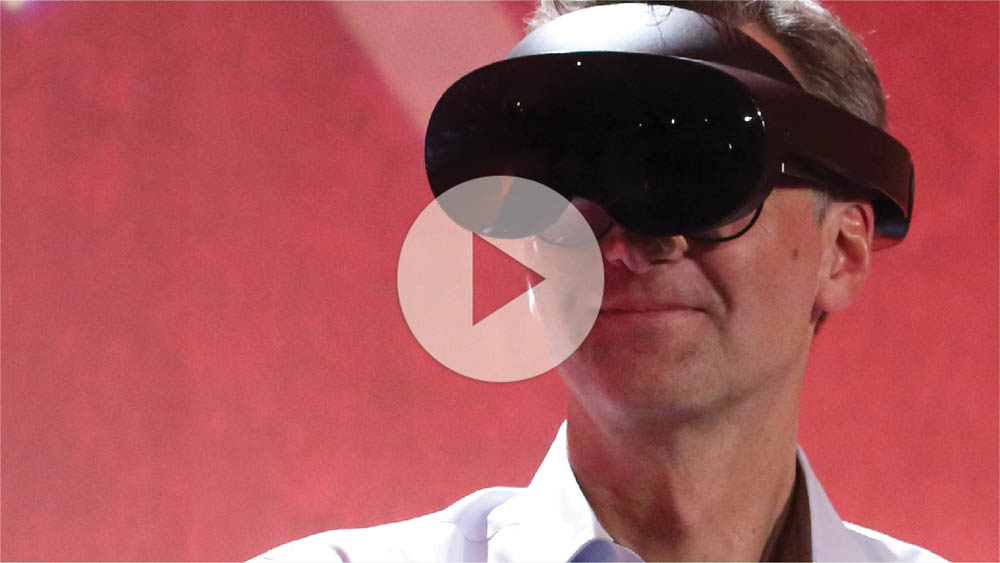 ---
With the advent of AI-based conceptual tools like mid-journey and DALL-E, it's now possible to create stunning conceptual designs through text-based descriptions. Tim Fu has become an internet sensation, as he has built these 2D tools into modelling workflows to produce useable 3D designs. With each new iteration of the AI tools, Tim quickly masters their new possibilities.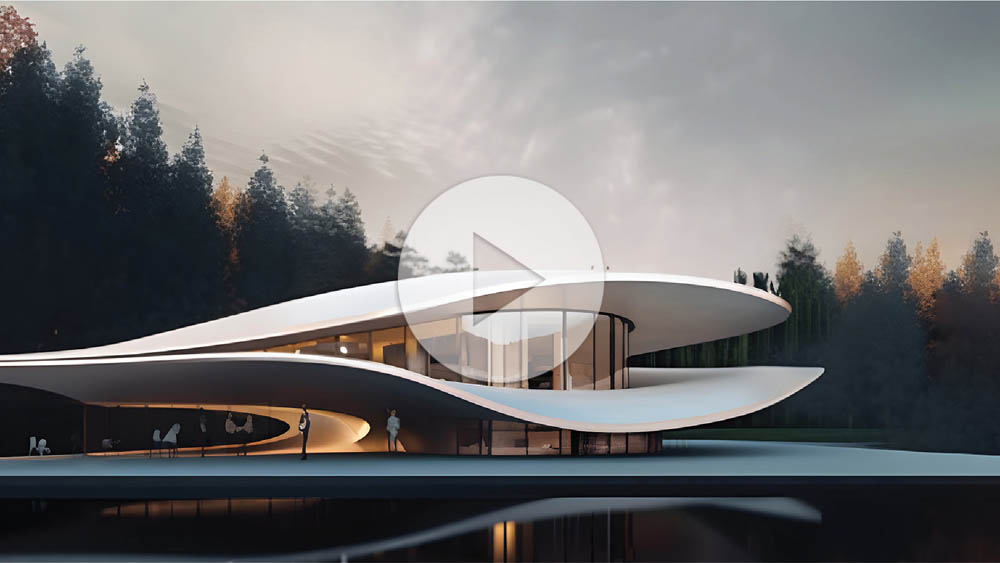 ---
In a lively interactive presentation, Charlie Dunn brought audience participation to new levels as he quizzed the audience on their feelings towards AI and project delivery. "The language you use to describe your projects are the results of your choices about technology and behaviours that you allow to exist in the room. The industry's fundamental lack of trust." Dunn hopes AI produces trust and understanding that tap into the flow of creative people.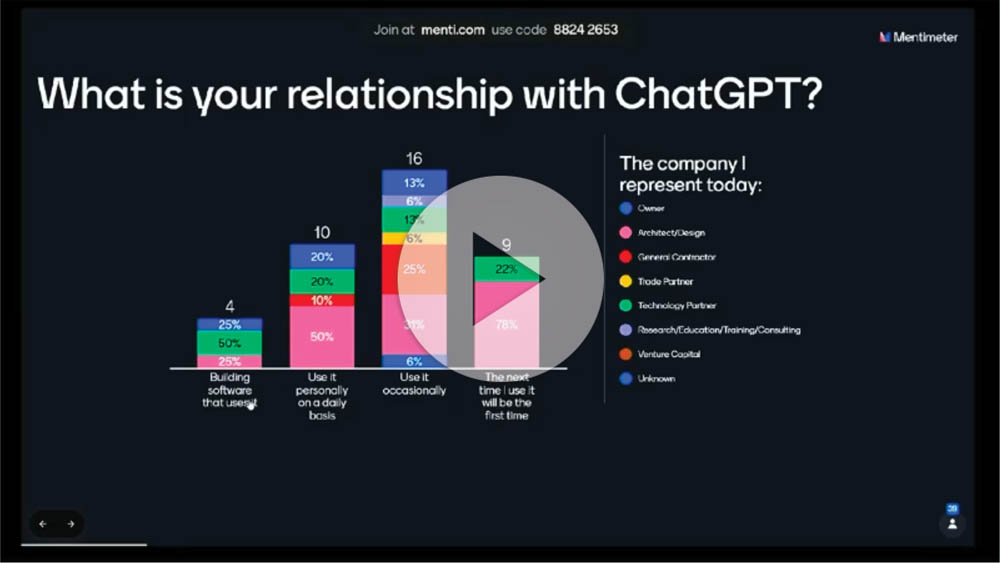 ---
Data Driven Performance
Dr. Sarah Surgeoner // Creative Building Performance
Sustainability and net zero are already going to be key drivers in future design but one assumes that this is going to accelerate. In a highly pertinent talk, Dr. Sarah Surgeoner pointed out that while sustainability has been an issue for 30 years, what is now imminent is a ratcheting up of government regulation in the real estate market, and one leads to another, impacting AEC design and construction.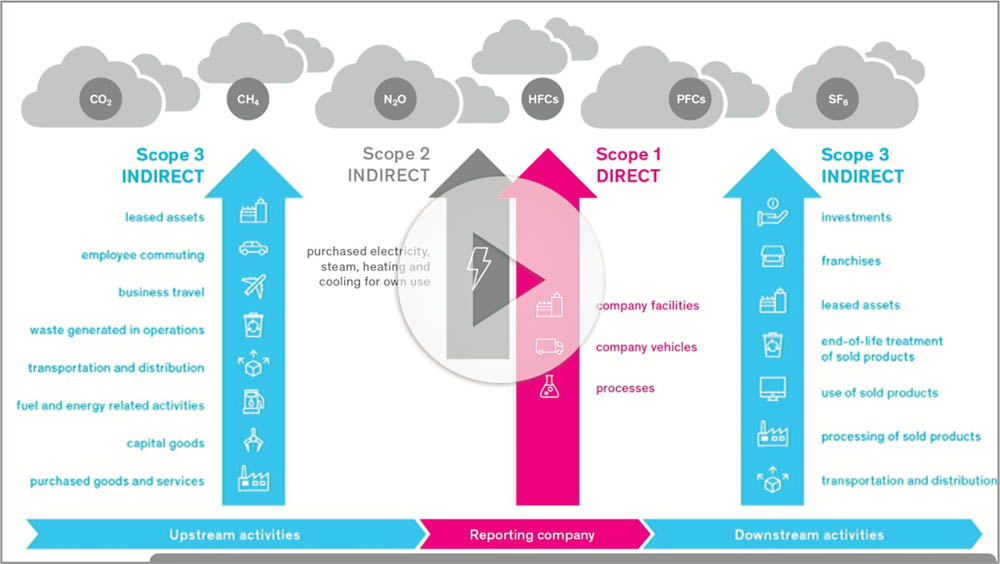 ---
From RTX to Omniverse and now AI, Nvidia brings real-time graphics to many industries through autonomous machines, robotics training, and factory design, as well as providing the processing power for simulation and collaboration in AEC. Bothma highlighted how the company is using the open file format USD to allow never seen before capabilities, collating models from different software, from different people in different geographic locations to deliver a real time rendered experience on an iPad. But that is just the start.
---
---
Talking on behalf of a collective of medium-to-large AEC firms, Aaron Perry gave a masterful presentation on the 'Future Design Software Specification' – a document which has its origins in the Open Letter Groups both from the UK and the Nordics, which were backed by global entities, such as HOK, BIG, Grimshaws etc.
While trying to provide feedback to Autodesk to shape Revit development, it was clear that the scope to make major core changes was not on the table.
Thinking bigger and broader, Perry's talk addresses the whole software development community and provides a level of customer insight that, quite frankly, is not available anywhere else. What is the future of our industry from a digital design point of view? It starting with the database and data framework requirement and then went much further. This is a talk not to be missed should you be developer, VC or an AEC practitioner.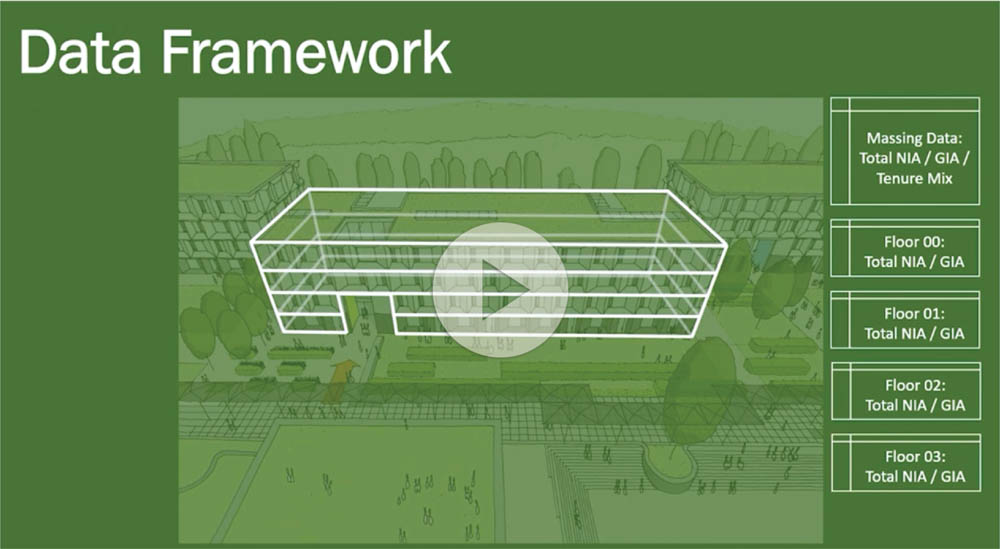 ---
Our very own Martyn Day gave a compelling introduction to NXT DEV. AEC Magazine's new event highlights new AEC design software developers which are helping to define next generation 'BIM 2.0' capabilities, while connecting leading industry practices with AEC software developers and venture capitalists / business angels to discuss the future needs of the industry.
In his view, BIM 2.0 means moving from files to databases, embracing AI / ML, advanced modelling, automated 2D drawings, openness, link to digital fabrication and built in sustainability tools. Watch out for the slide that hates itself.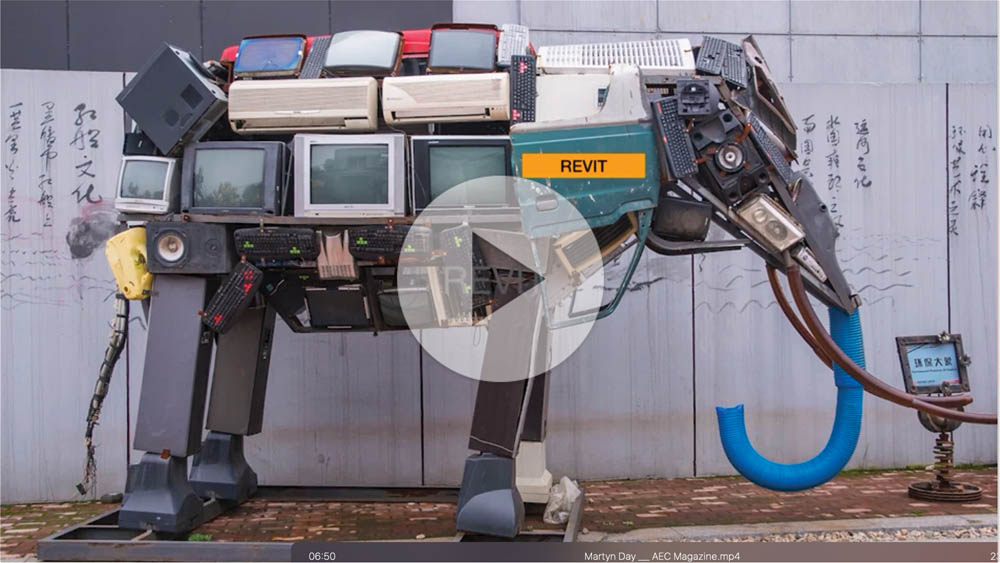 ---
Vleeschhouwer is MD of Griffin Securities, a Wall Street-based research driven investment banking firm. We have been friends with Vleeschhouwer for decades and meet regularly at CAD events around the world, though he goes to the analyst sessions, and we're with the press. He is without doubt the most CADfocussed analyst on Wall Street, regularly writing reports about MCAD, AEC and EDA players and markets. For NXT DEV, he graciously came to London to deliver some very fresh research and analysis on key AEC financials, specifically looking at the revenues, R&D spend and outlook for the main players.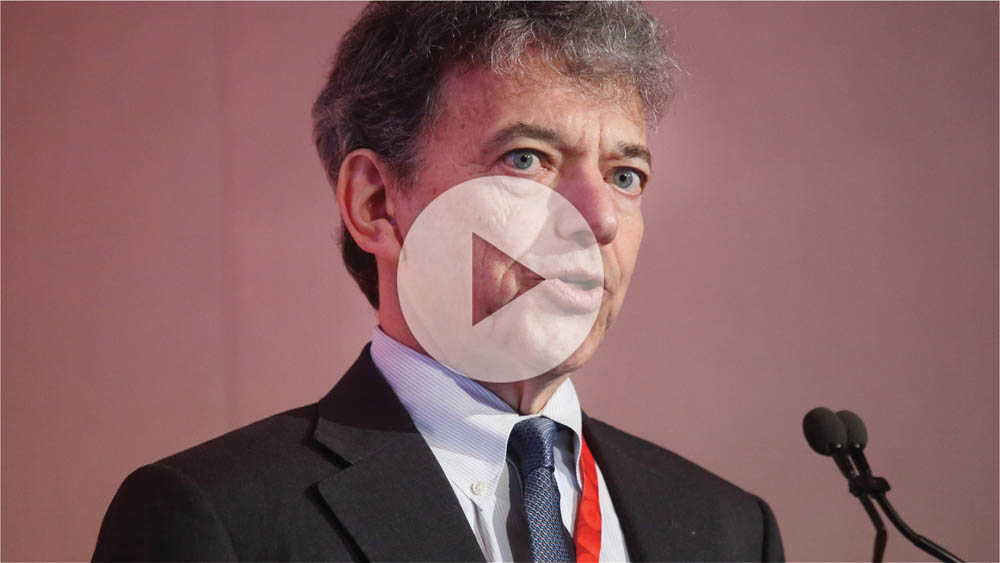 ---
KOPE
Mark Thorley
Building buildings in a factory is very different to doing it the traditional way, from the design process through to fabrication. Starting off by supporting volumetric modular, Kope has built a 'productisation' platform which now caters to many types of off site construction. Thorley explains how the company's two components, Kope Market (instant tender, costing, supply chain insight) for products and Kope Construct (automation engine) can be used to test and optimise how prefabricated components work together.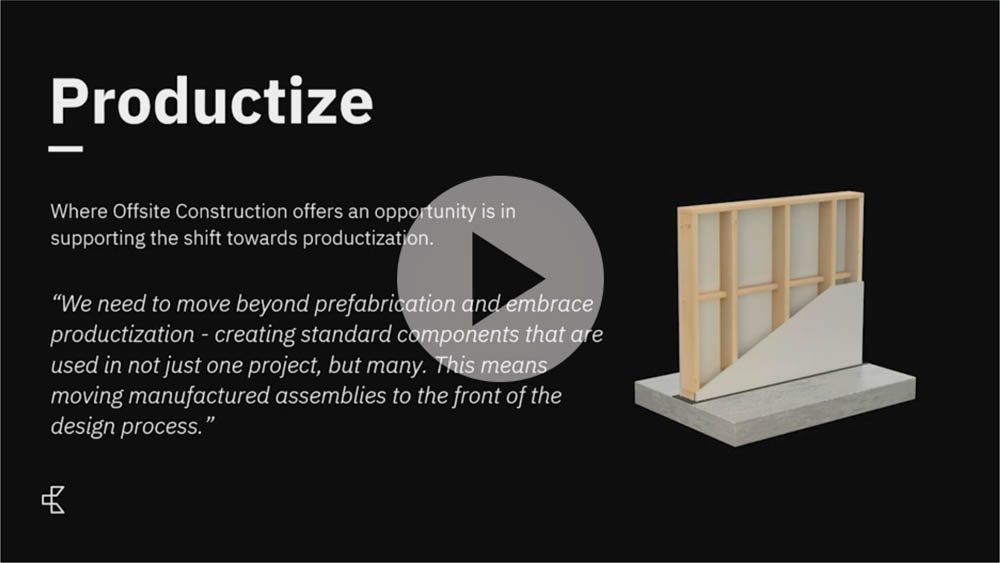 ---
This brains trust representing Grimshaw, HOK, BIG and AHMM discussed the limitations of the current tools and what they want from the next generation. Addressing an audience that included the developer community and investors wondering where to spend their money, the panel explained that it's down to the customer to set out where they need the software to be, so there is incentive to head in that direction. There was also talk on the need for open data standards, because the databases being developed by AEC vendors for the next generation were essentially proprietary, again.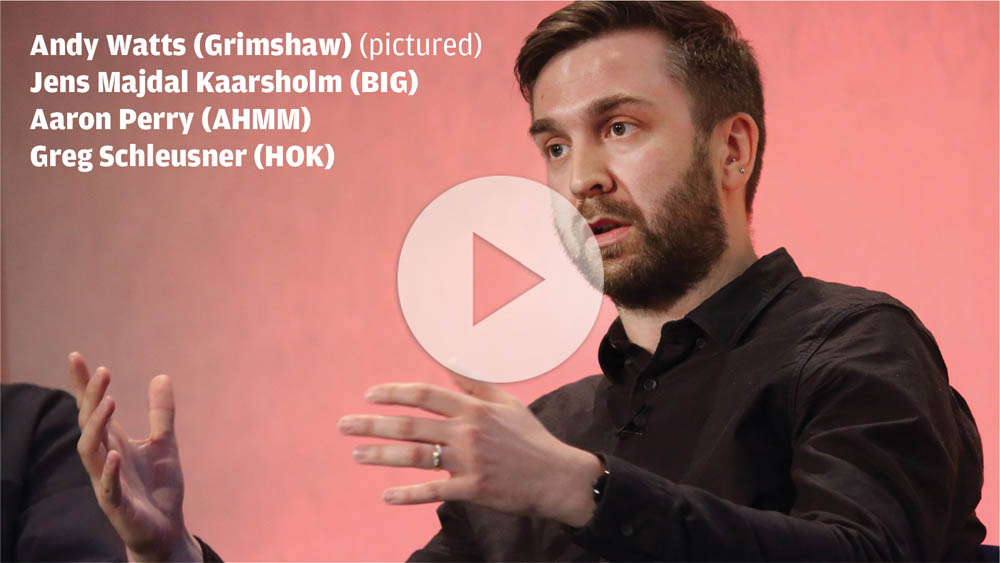 ---
Panel discussion:
How can this industry sustain its commitment to sustainability?
The AEC industry needs to hit stringent sustainability targets in just over five years. Our disparate group of sustainability experts discussed the challenges faced. Topics included: why firms develop their own sustainability applications, reinventing the wheel; how sustainability tools fail to integrate with current workflows; specialist software for nerds vs tools for generic designers to get people on board; and where are the new start-ups? How early should accurate sustainability tools be used vs results that give colour indicators. Old habits need to be challenged and benchmarks need to be established.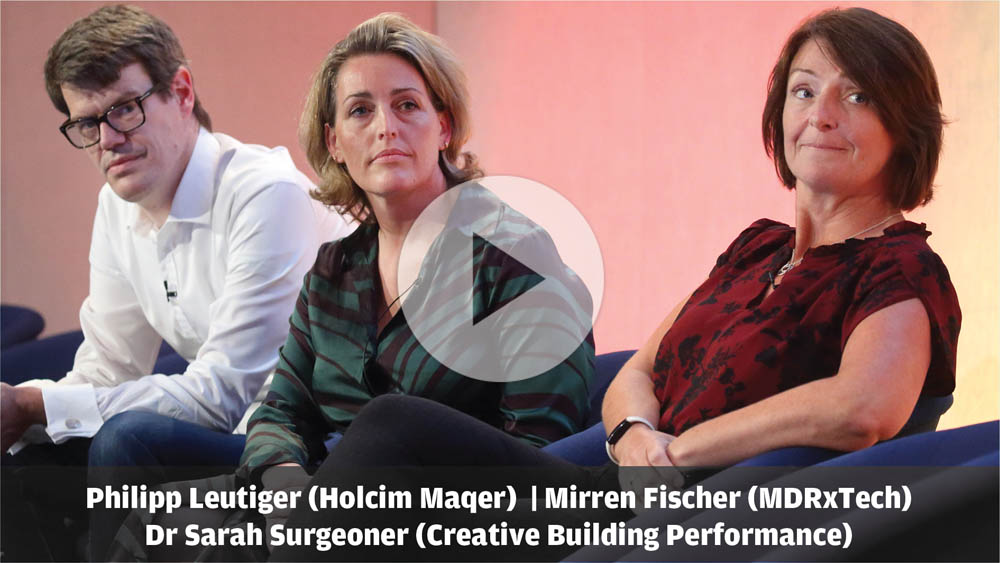 ---
Panel discussion:
How much are we learning from prefabrication failures?
In light of a string of major off-site construction firms going bust, we hosted an expert panel to have a frank discussion on what's gone wrong and what we can learn. DPR's Charlie Dunn said, "Automation can be a real burden if it's not purchased correctly and if there's no real engineering process for manufacturing." Fabrication knowledge is not manufacturing knowledge. Kope's Oliver Green explained where it is going right, "Bathroom pods, precast stairs, wall cassettes are really taking off, that's super exciting. Prefabrication failures are largely flash in the pan, modern high-risk volumetric."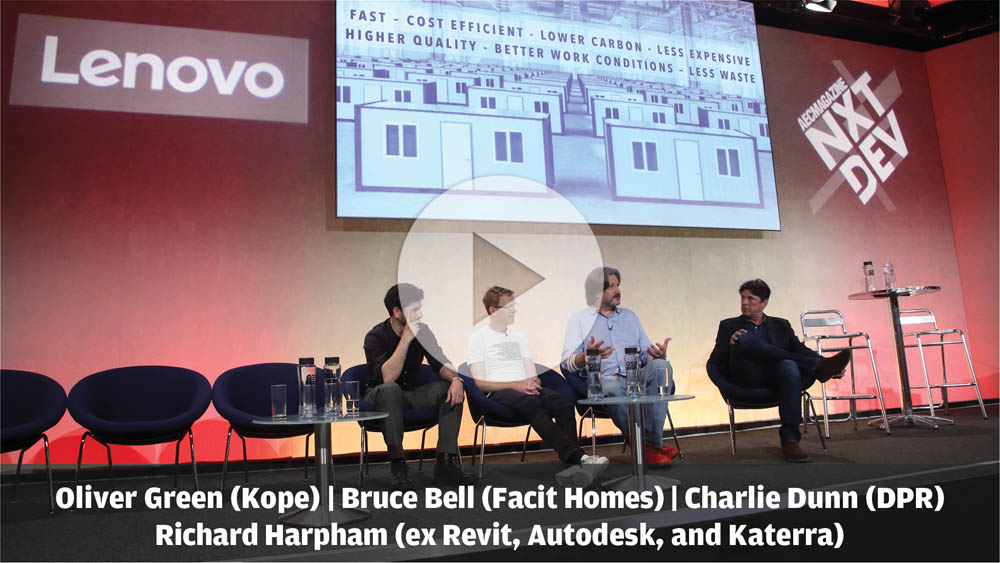 ---
Panel discussion:
AEC Venture Capital and development
One of the key pillars of NXT DEV are the Venture Capitalists, Business Angels and Enterprise Investors. Tom Kurke from Bentley Acceleration Ventures identified that there was a massive slow-down in the venture market, started in later stage investments. A correction is coming in terms of valuations and prices. His advice to start ups was "Preserve your runway for 18 to 24 to 30 months as we don't know how long the downcycle will last." Shubhankar Bhattacharya from Foundamental thought it was a fantastic time to invest and that while some correction was going on, it was perhaps correcting too much.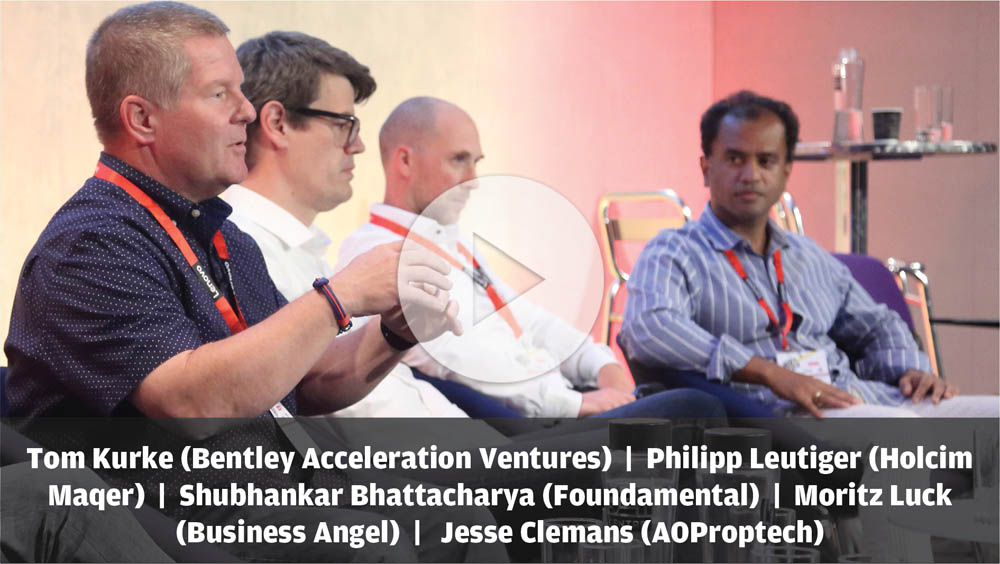 ---
In a far ranging discussion on AI, we covered lots of topics. "AI is the fastest, dumbest intern you have ever had", said Anthony Hauck. While Amar Hanspal said that "In a 15, 20, 25-year horizon it's probably the most fundamental new technology in the AEC space." Martha Tsigkari explained that training AI is a problem in AEC as we don't have the standardised datasets or documentation like the legal profession. Will every firm have their own pet AI trained on their data? What will this do for employment? Plenty of food for thought in this discussion.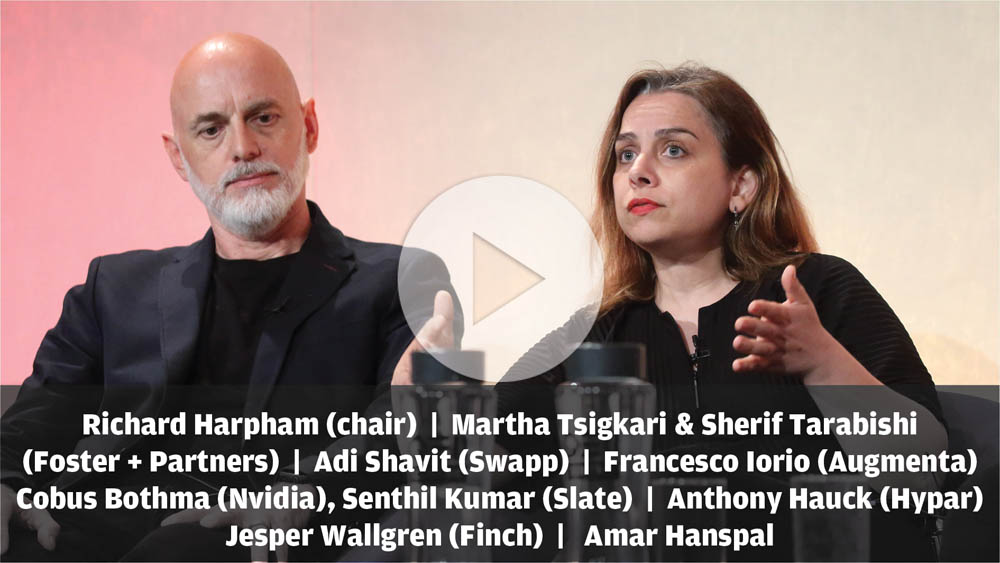 ---
Finch
Pamela Nunez Wallgren & Jesper Wallgren
already has over 12,000 people signed up for the beta of its building design performance and optimisation tool which leverages graph technology. NXT DEV managed to coax the two founders over to London to give a bit more insight into what Finch3D is and what is coming. The software identifies potential errors and gives optimal solutions during the initial phases of the design process. It's all real-time and should streamline building designs.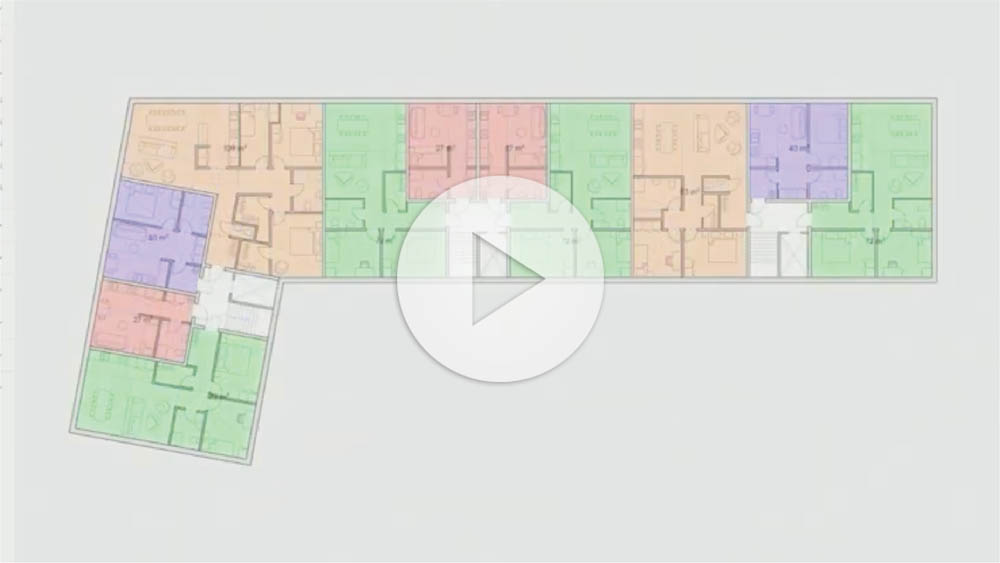 ---
Swapp
Adi Shavit
Swapp is causing waves with its cloud-based tool which aims to take sketches to fully detailed models, then produce project documentation in minutes using AI. Shavit delved into the influence of AI on AEC, exploring the diverse methodologies employed by Swapp, including mathematical optimisation and ML to streamline design development and construction documentation. By automating these processes, less time will be wasted on repetition, while reducing project timelines. It will empower architects to do more design and less documentation, which in turn will allow firms to handle multiple projects with a high level of consistency.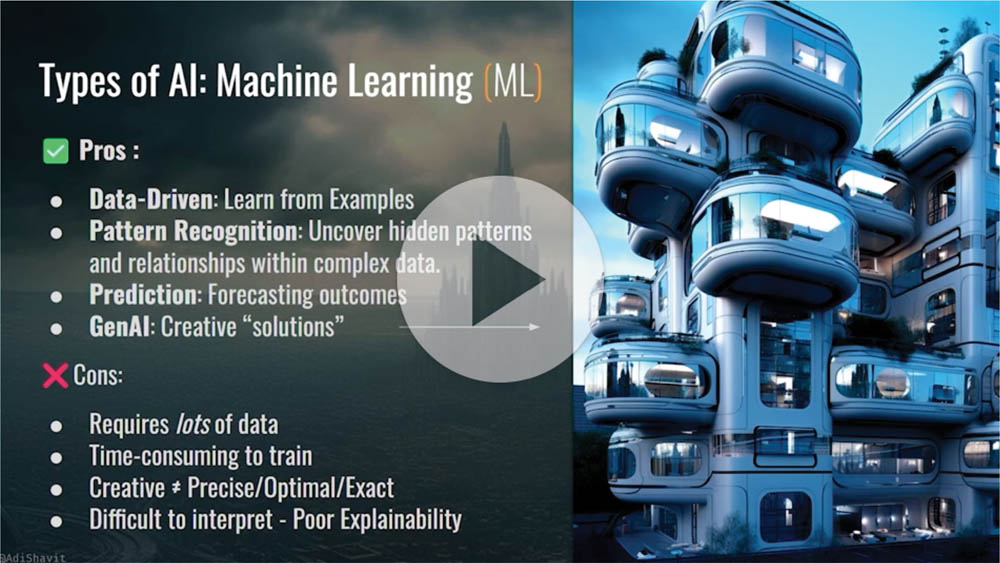 ---
Architectural conceptual tools have tended to be blocky desktop affairs. Spaces, now rebranded Codesign, is the first purpose built conceptual tool for the iPad Pro and pencil accessory. It has powerful 3D modelling tools, does sun studies, imports surrounding context, offers data driven design and has plenty of features to explore variations on ideas.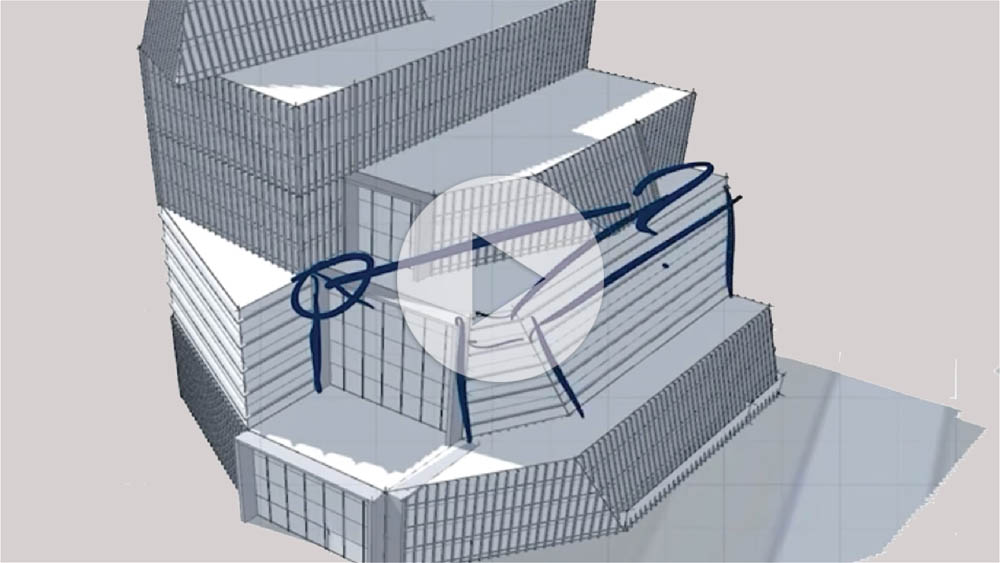 ---
Toronto-based start-up Augmenta uses AI to automatically build and connect routed systems in BIM models uploaded to its cloud service. Already capable of wiring up electrical devices such as lights, to a 'power room' in a BIM model, the system also estimates cabling / wiring / piping, minimising waste. Augmenta is in the process of adding auto-routing plumbing and MEP ducting to its capabilities.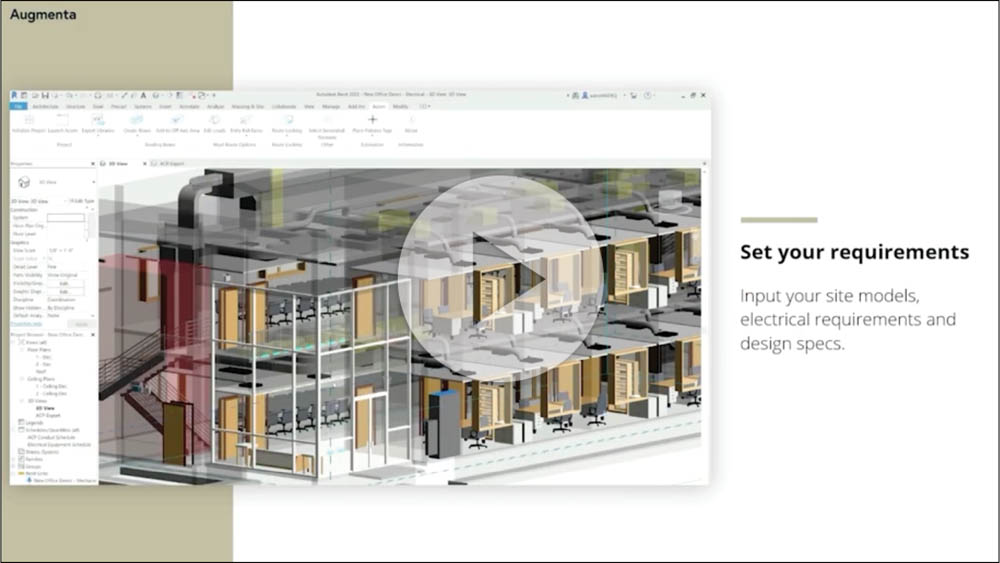 ---
Hypar
Anthony Hauck
Hypar is a cloud-based platform that uses generative design and automation to streamline and enhance the AEC design process. The platform offers powerful tools for creating, analysing, and iterating building designs and has a chatGPT interface, where buildings can be described via text and the software auto-generates a response, based on a given envelope and parcel definition. Hauck delved deep into the capabilities and showed the incredible level of modelling detail that the system now works to, with fully engineered roof drainage systems, embedding manufacturers knowledge. It took a few years, but Hypar really is finding its stride.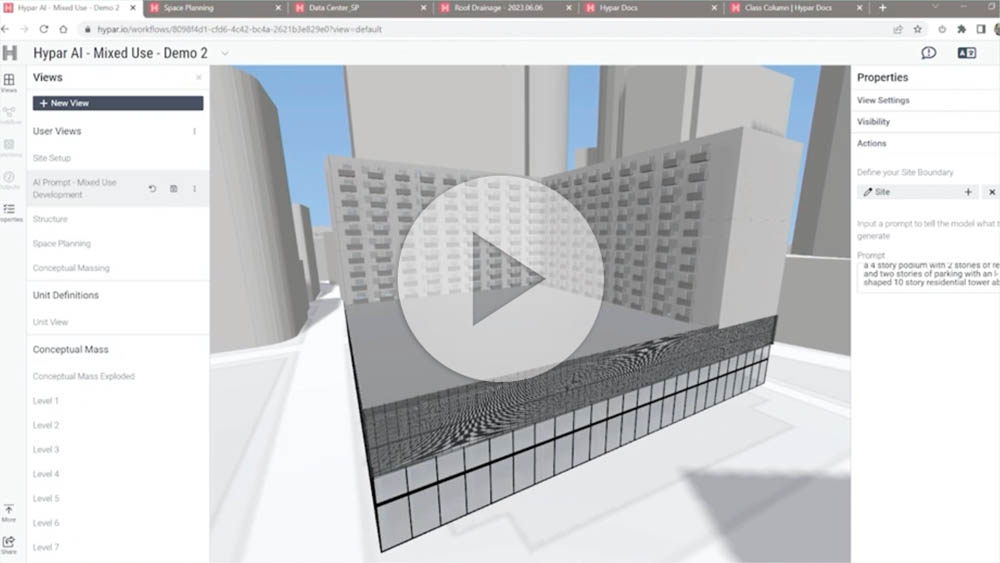 ---
Snaptrude i s a brand new BIM platform with cloud at the core. This enables new capabilities for real time collaborations and data sharing, removing the data interoperability problem. At NXT DEV, the company exclusively showed the forthcoming version 2. While browser-based, it's highly performant and does sketching, parametrics, push / pull modelling, live room calculations, support for families, import and export RVT data, load maps or city data. This is the 'Figma for BIM' or Google Docs, and allows other users to log in and comment, markup or model. Snaptrude is showing exemplary development velocity.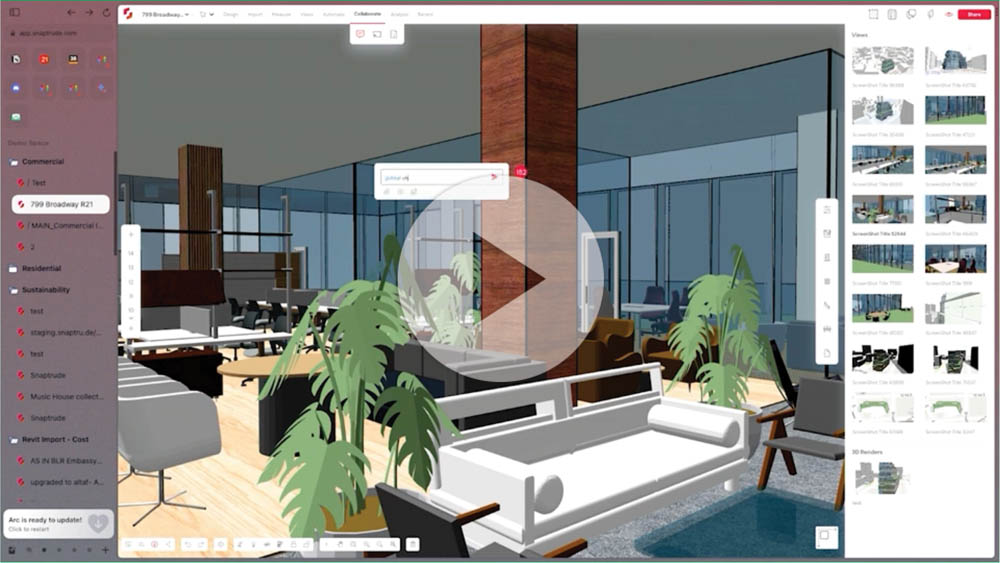 ---
Qonic
Erik De Keyser & Tiemen Strobbe
After 20 years of modern BIM, Qonic thinks that there is not a system that can really offer a cradle to grave workflow. There is no single BIM model, there are many — design, construction, facilities management (or digital twin). BIM tools need to go from concept to fully detailed model, not just a part of the process. We need to stop reworking and reinventing the wheel, said De Keyser. Qonic is a collaborative cloud platform to uplift BIM from design through to detail. It is based on IFC, so everything is owned by the customer with no proprietary file format. Strobbe demonstrated how fast the system is with large models.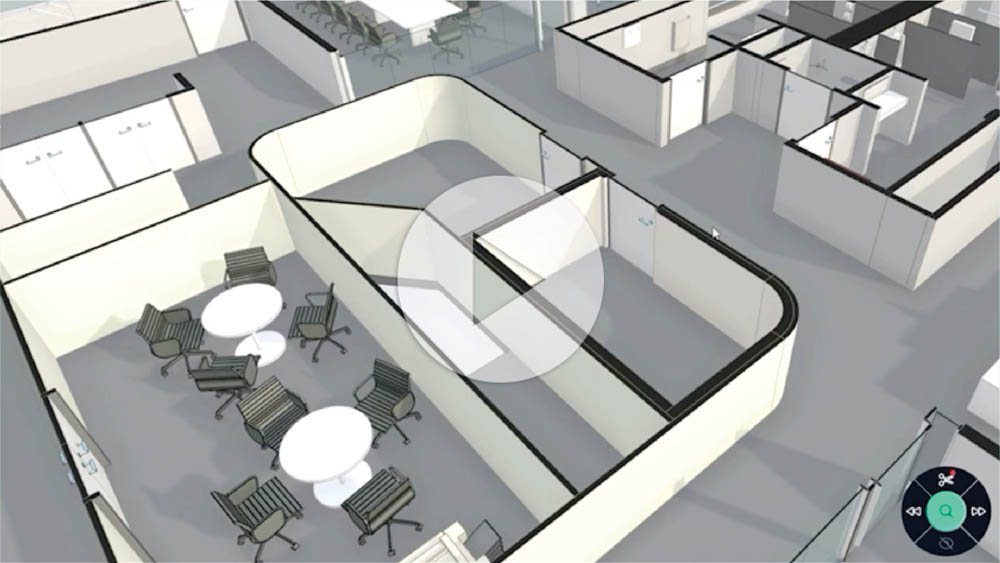 ---
Blue Ocean has been developing green tools for building design and construction for some time. But now with industry veteran Marty Rozmanith on board, the company is aiming to make advances into design automation. Rozmanith demonstrated the capabilities of a new product, Skema, aimed at rapidly resolving site, context, massing, sustainability, blocking, stacking conditions with meaningful metrics. The company is also designing SkemaBIM, a BIM Knowledge Reuse Engine, which can generate LOD 350 BIM data from Skema masses and site layouts.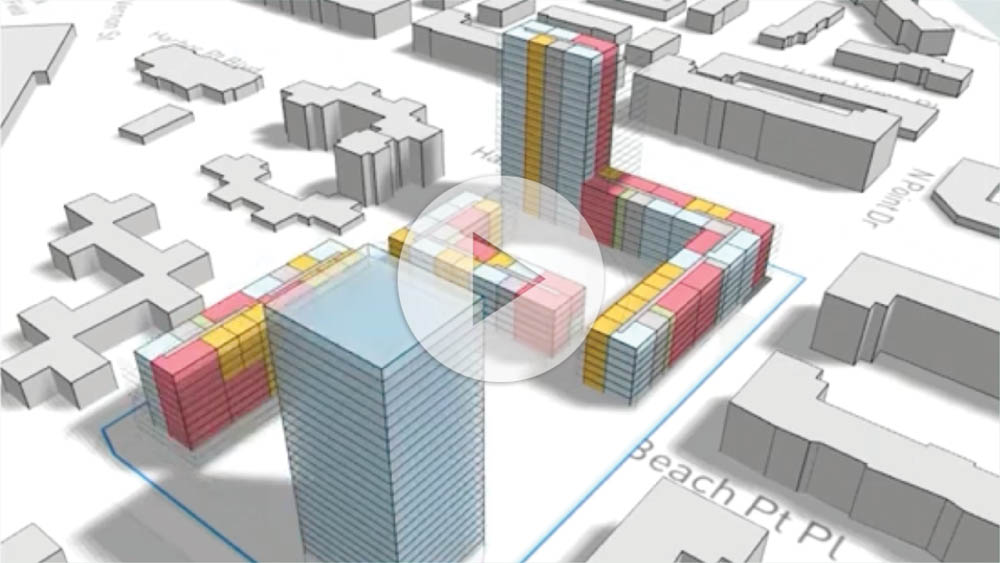 ---
In his NXT DEV presentation, Bothma explained how users and developers can apply the Nvidia tech stack to accelerate AECO software development. Nvidia offers GPU /RTX, SDKs and Omniverse, providing non-destructive layering of imported data, custom schemas, data storage and Hydra for custom renderers. The stack of SDKs offers deep learning super sampling, voice to application capability, deep neural networks, path tracking, edge compute and text to 3D to highlight just a few (there are 350). There are a tonne of really useful tools for developers in AEC. Omniverse hardly scratches the surface.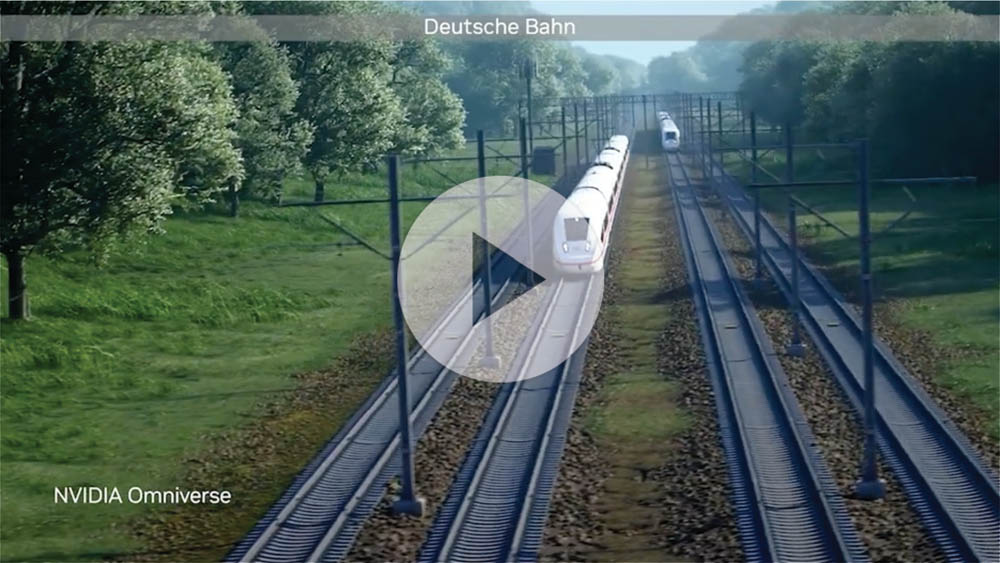 ---
An architect turned serial CAD software entrepreneur, De Keyser created Triforma, Bricsys / BricsCAD and now Qonic. He has gone through pretty much everything an entrepreneur can go through, building BIM products, bad deals, the euphoria of taking a firm public, the horror of losing it all in a crash, rebuilding, selling out and starting yet again. Listening to De Keyser talk you get to know the character of a man that doesn't give up and the determination that eventually led to a successful sale to Hexagon. With Qonic, which is mainly self funded, Erik and the co-founding team still believe that BIM can be done better.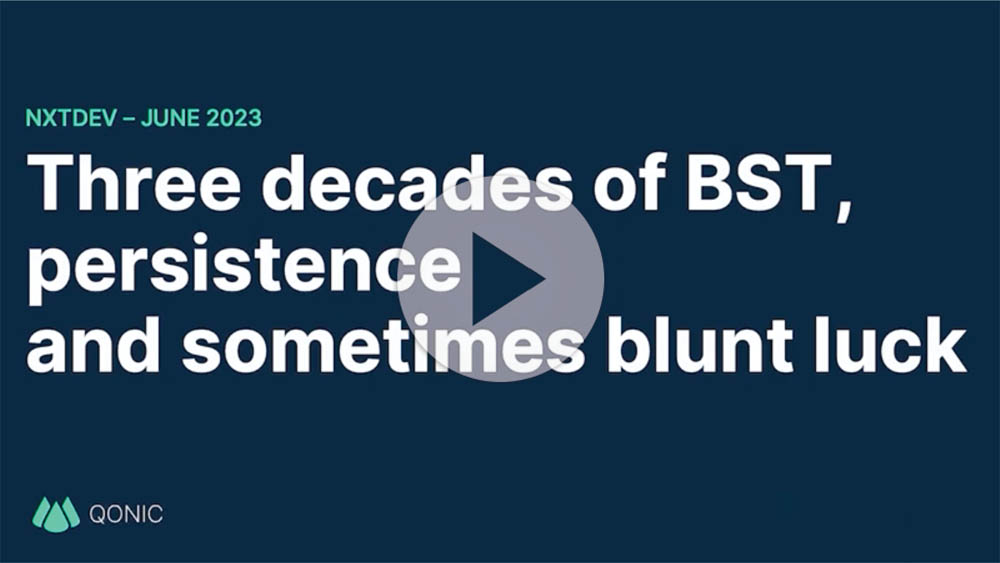 ---
Speckle
Jonathan Broughton
In an AEC world full of silos there have been few answers to data portability. Speckle is open source and isn't constrained by proprietary formats in its ability to grab BIM data and freely distribute it to applications from different vendors. It is becoming a popular tool for seamless interoperability at an object level. Jonathan Broughton took us through the world of Speckle.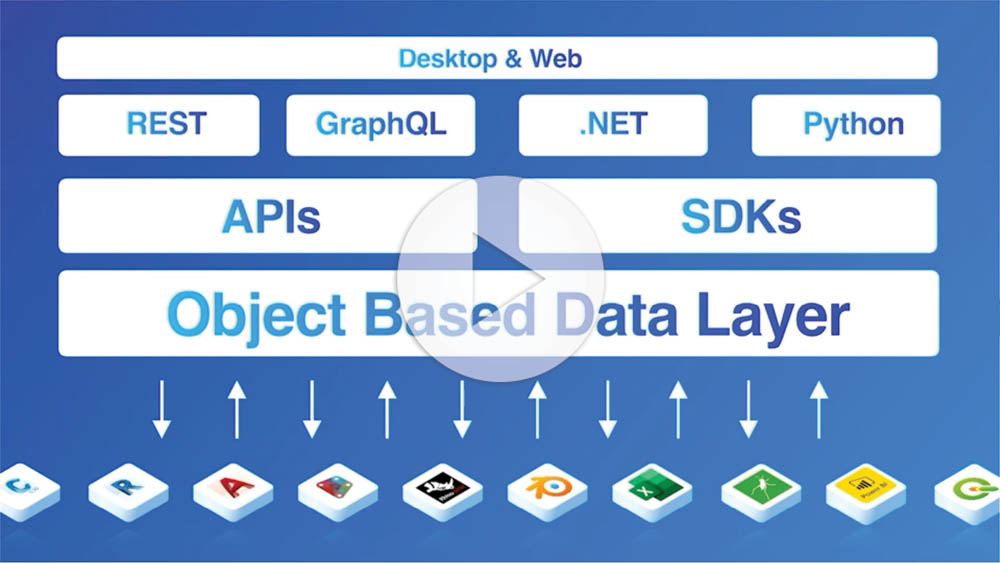 ---
Federico Fernandez is the CEO of start up Urbanly. He flew in from San Francisco to demonstrate CityCompass, the company's tool for exploring urban decision making. The software can be used to check public policy through a scenario-planning interface and allows the modelling of macroeconomic variables like inflation rates, interest rates, and market shocks for the simulation years. Sounds like the software is coming at just about the right time!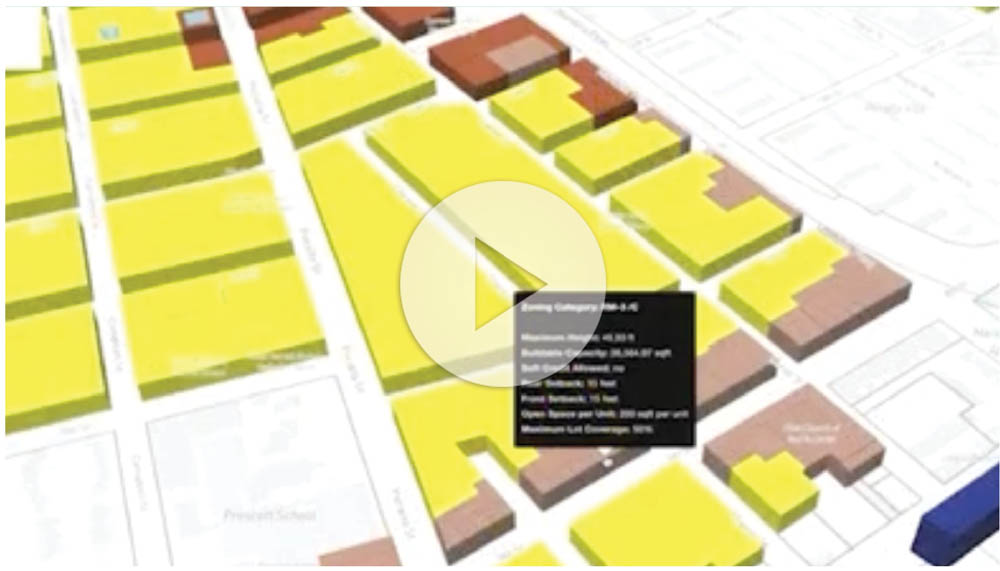 ---