Forthcoming new release of the CAD / BIM software will also feature enhanced interoperability with Revit / BCF, door and window modelling enhancements and speed improvements
---
Vectorworks 2023, the forthcoming new release of the CAD / BIM software, is due to launch soon with a major focus on process automation. The Windows and Mac OSX software will also include several updates for BIM workflows and enhanced interoperability, thanks in part to new Revit import options.
Core architectural objects have been re-engineered and modernised to be more intuitive through all phases of a project. According to Vectorworks, this helps reduce the amount of manual work needed to create and edit day-to-day documentation.
A new Graphic Legends tool is designed to help make the creation of object type and drawing key legends less labour-intensive and prone to errors. According to Vectorworks, it completely removes the manual process of creating graphic legends, automatically coordinating resources used and providing an easy editing and customisation process.
Elsewhere, door and window objects can now be created and interactively edited by simply drawing a rectangle on the face of the wall in 3D or a line spanning the opening in 2D. A new folding door configuration tool can accommodate a custom number of leaves, while the window tool includes a folding sash configuration that can help create a custom number of sashes.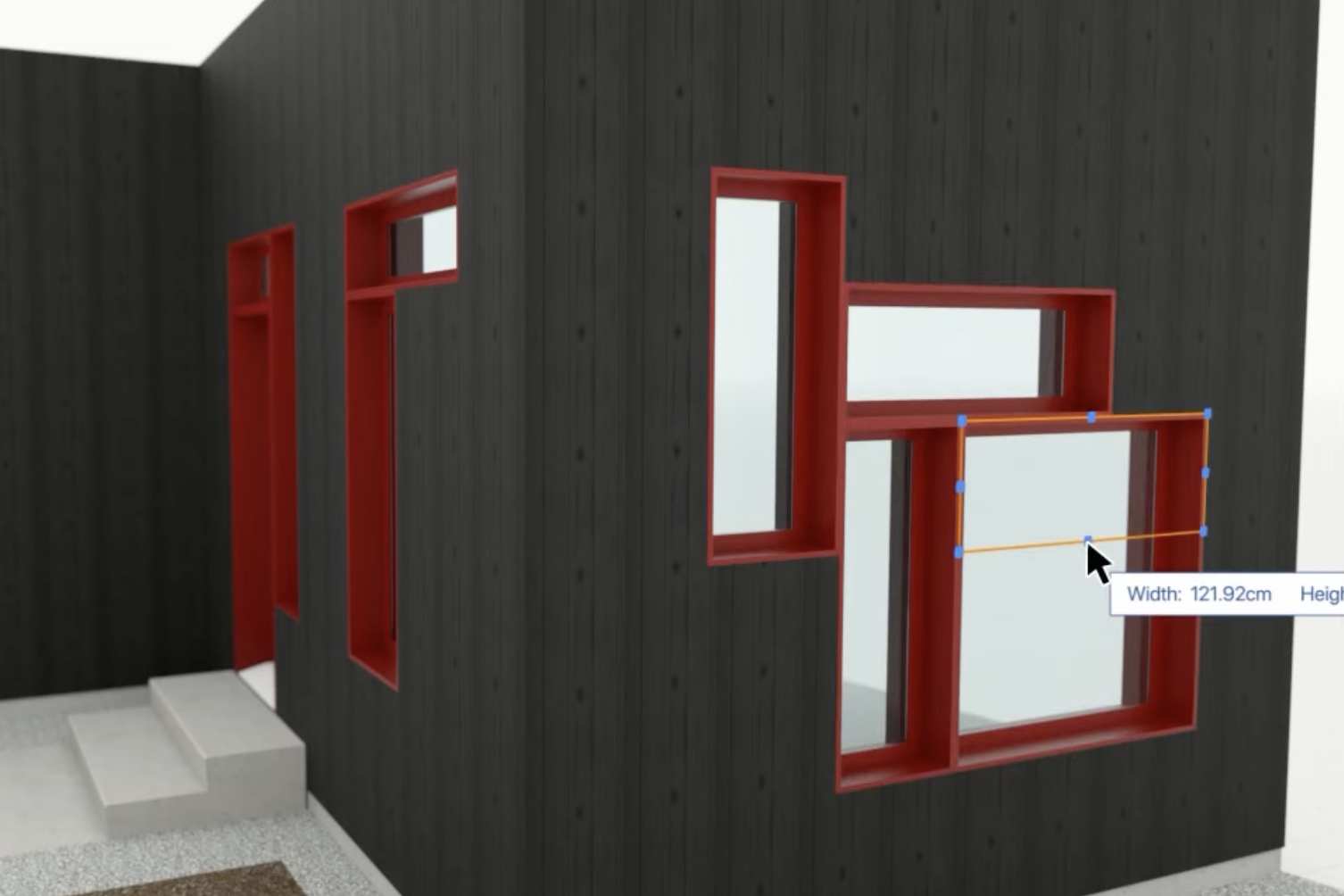 Building on the data-centric focus of the previous release, Vectorworks 2023 is said to make even better use of data and resources for more precise BIM models and documentation, with several powerful data reporting additions.
In terms of Revit file import, Vectorworks will now support the translation of more Revit object types and provide better organisation of the imported file data. According to the developers, this will make it easier to design a project within the context of existing information and reference a Revit file directly for a more collaborative workflow.
Users will also experience 'better, faster and more accurate' BIM collaboration when using BIM Collaboration Format (BCF) files. Now, as a web palette, the BCF Manager will have the ability to be kept open to 'seamlessly and efficiently' manage and model changes with cloud-based collaboration tools.
Elsewhere, there's a new offset edge tool for a 'streamlined and smooth' 3D modelling process that lets users offset edges and push/pull faces from both planar and non-planar surfaces for more efficient design exploration. The Shaded Render Mode now supports an unlimited number of light sources, environmental lighting and reflections and object reflections.
Other general enhancements include performance improvements, such as the ability to generate section viewports up to six times faster and speed up the documentation process, and a new home screen that provides a single source for getting started, learning and training.
Vectorworks Landmark 2023, a dedicated version for landscape architecture, will introduce improvements to site grading by providing new site modifier modes for more complex grading projects. The software also offers more intuitive ways to account for proper drainage, vehicular and pedestrian use and better control through contour drawing and editing.
Through a partnerships with Laubwerk, version 2023 also includes a 'new and extensive' library of 3D plant geometry with a wide range of detail levels, seasonal changes and growth representations for more accurate 3D plant representation, documentation and collaboration.